Pansy.  The word that has been on the tip of my tongue since spring hit.
Growing up with two walking plant encyclopedias (Thank you, Mom and Dad) is no joke, but you begin to have an exceptional appreciation for flowers of all kind.  When spring comes each year it seems that each has its own festival: Rhododendron Festival in Port Townsend, WA, Tulip Festival in Skagit Valley, WA and Daffodil Festival in Puyallup, WA.  These are the popular flowers (and festivals), but what about the ones most people can't name instantly?
Spring came late this year in the Northwest, causing flowers to bloom later than usual.  As colors sprouted all around, I began to think of when our mom would take us each year to pick out a pansy plant of whatever color we wanted.  Pansies are a flower that returns each year, so it was always exciting to get to add to the collection from previous years.  Remembering this tradition this spring put a smile on my face and I hope these beautiful pictures put a smile on yours.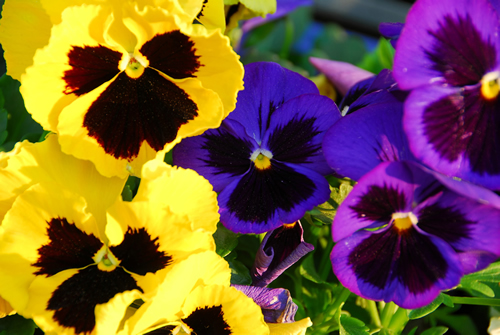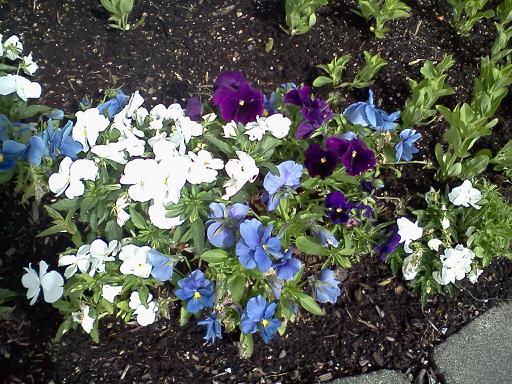 The last picture is one my mom sent me just today from outside her office!
Enjoy!
-S