Sometimes you just want something sweet but don't want to bust out the mixer. That is where the palmier cookie comes in to play. Palmiers bring back memories of eating at Spruce at the Waldorf Astoria Park City for me because that is the first time I had heard of this type of cookie. Buttery, flaky, sugary, delicious, perfect.
To make:
-Defrost one sheet of puff pastry and roll out, the thinner the more puff you will get.
-Sprinkle with sugar and cinnamon.
-Starting at one end of the puff pastry roll tightly into the center, then roll from the other side, creating a heart shape.
-Cut about 3/4 inch slices.
-Put on parchment lined cookie sheets leaving plenty of room for puffing.
-Bake at 375 for 10-12 minutes.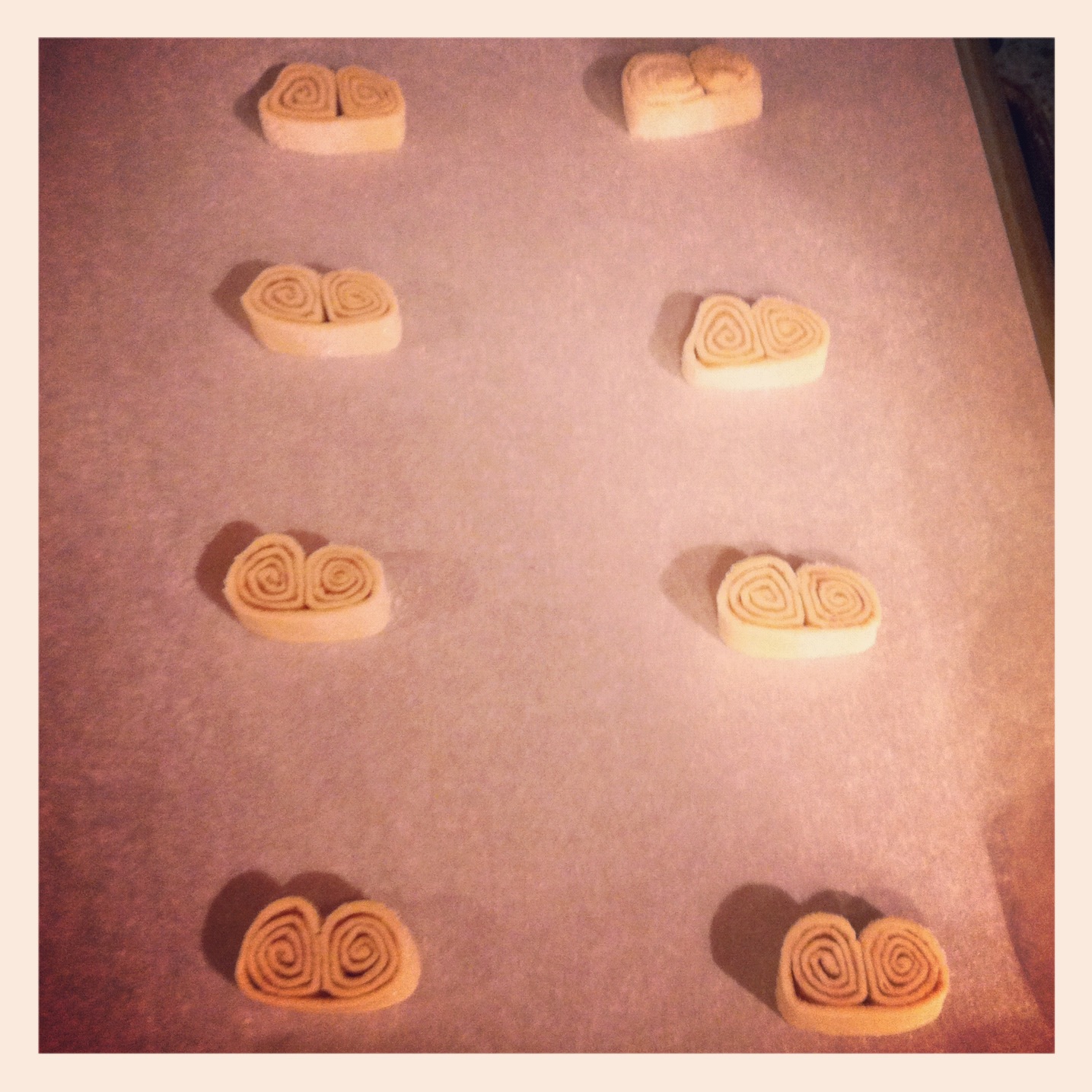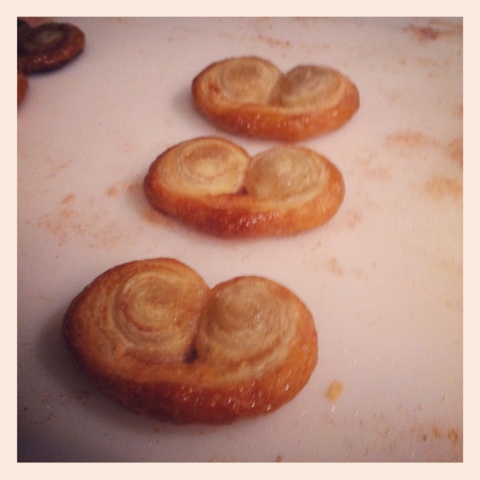 Enjoy!
-h