It's a little hard to concentrate on the Monday of a work week that has a big holiday smack dab in the middle. Here's a little inspiration to get you through to Wednesday from Glassy Baby.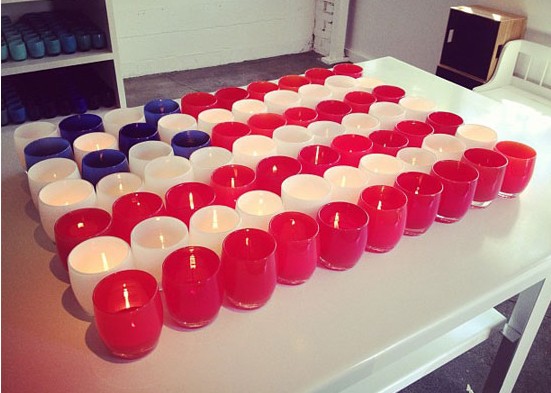 Glassy Baby donates part of the proceeds from their sales to charities. Each one is hand blown and when a candle is lit, the colors change according to the tint and reflection of the light.
Happy short work week!
xx
-h