When we moved into our house Milt and Judy (the previous owners) left enough crap to fill a landfill. Not a joke. The garage was full, the yard was full, and there was still stuff in the house. I guess they thought we would want their towels that were hanging on the rack. They were wrong. We did not want most of the stuff. Scratch that, we didn't want any of it. Luckily our amazing real estate agent had their agent take care of the majority of the stuff, but there was still a lot of things in the yard. Including two 1940's style patio metal chairs and two tables that matched. I decided this was the perfect project for spray paint.
Here are the before and after photos.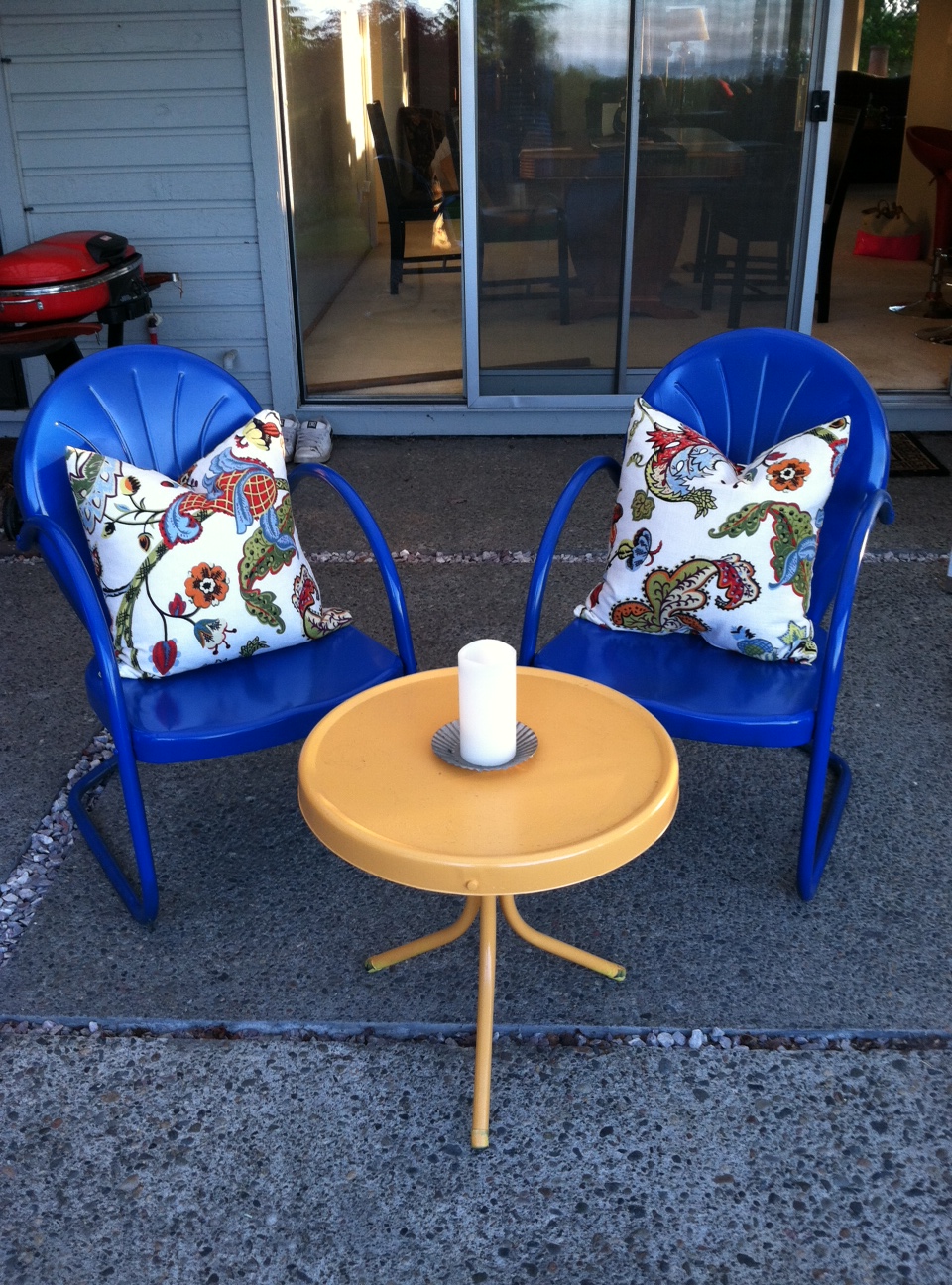 I used the hose on high pressure to wash off any dust, dirt, and spider webs. The tables had been painted before, and I scraped as much paint as I could off of them, but in the end, decided it wasn't that big of deal to paint over it. I wouldn't recommend that tactic since you can see where the paint was before. I lightly sanded everything with steel wool, then went to town. It took one can of yellow for each table and two cans of blue for each chair.
xx
-h