I love breakfast. Give me any kind of morning delicacy and I'm happy – french toast is one of my favorites. I love them all, omelets, eggs benny, waffles, hash browns. Yum, yum. When I was in high school, I had the privilege of spending time with my friend's family in Whistler every winter. Her dad was famous for making pancakes on mornings before skiing, and he would always make too many. When everyone was stuffed and heading toward the rooms to get ready to head out for the day, he could be heard in the kitchen, "Panner, anyone, panner, there's still a few left!"
I always find myself saying that same thing when I'm making breakfast on mornings when we have guests in our house.
Anyways, seems like breakfast these days has evolved to brunch out. Usually accompanied by a mimosa or bloody mary and sometimes ending with a Sunday Funday.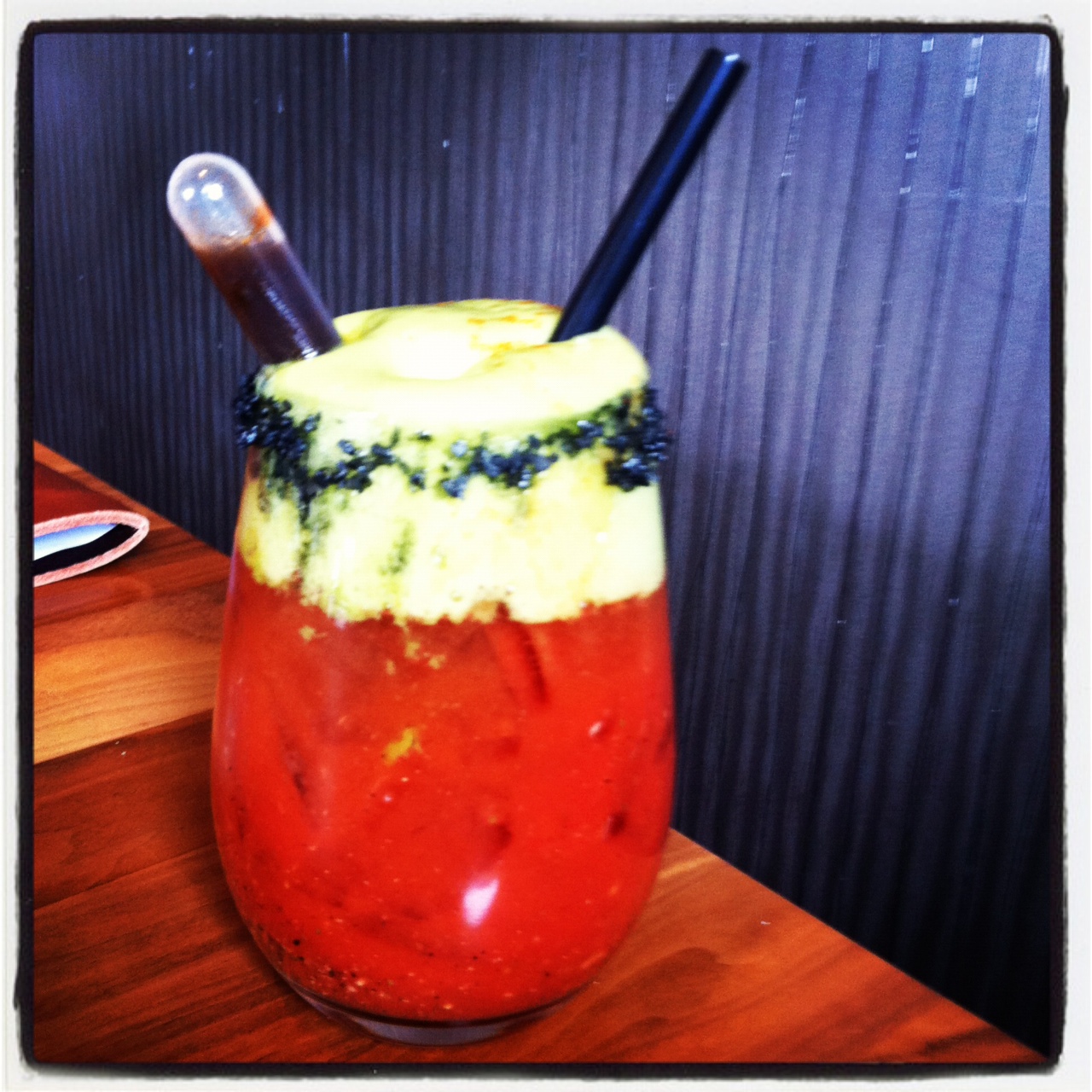 If you ever get a chance to snatch a bloody mary from a St. Regis Property. I absolutely recommend it. This one is from our visit to Park City last winter and includes black lava salt on the rim, wasabi foam on top, complete with syringe of Worcestershire and horse radish you inject yourself.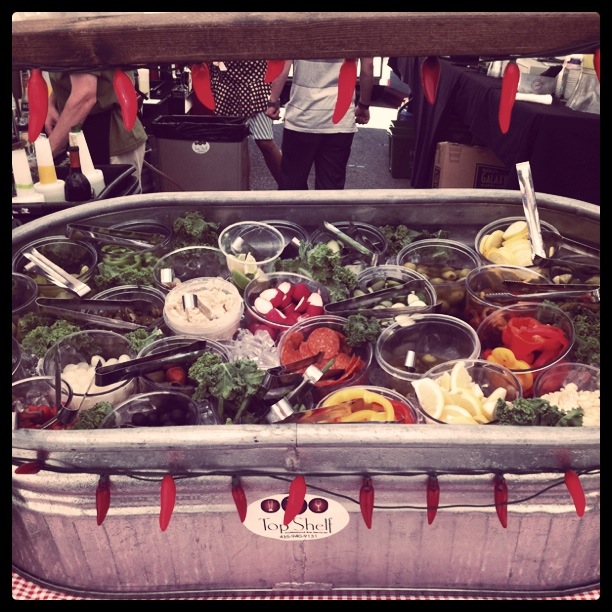 Want to take the more casual bloody route? Try a bloody mary bar, giving  you options to spice it up or mellow it out, plus add enough veggies to justify calling the drink your salad for the day.
Anyways, drinks or no drinks at your brunch, be sure to take time to relax and enjoy the company you are in. And, don't worry, if you don't get your laundry done when Sunday brunch turns into Sunday Funday, there's always Monday night for that.
xx
-h