I always say, when life gives you Jalapenos, make Jalapeno Jam. Wait, I never say that. But when your coworker gives you a huge bag full of spicy jalapenos, and another bag full of thai chiles, you can't just eat them raw. You'll die. Well maybe you won't, but you won't be comfortable or happy. So, take those peppers and add a bunch of sugar, some vinegar, and some pectin and you have jam.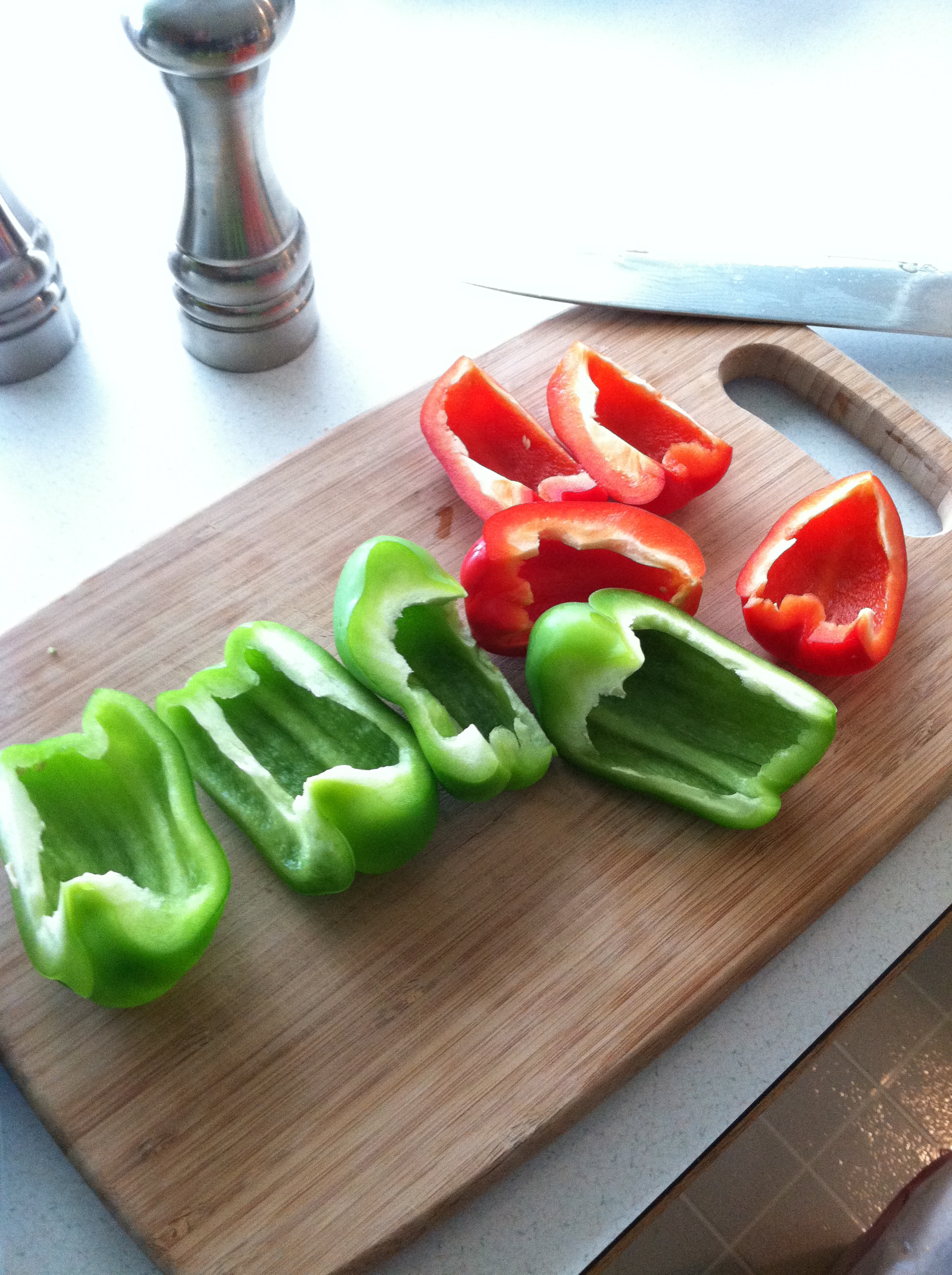 Seed and slice red and green bell peppers into chunks.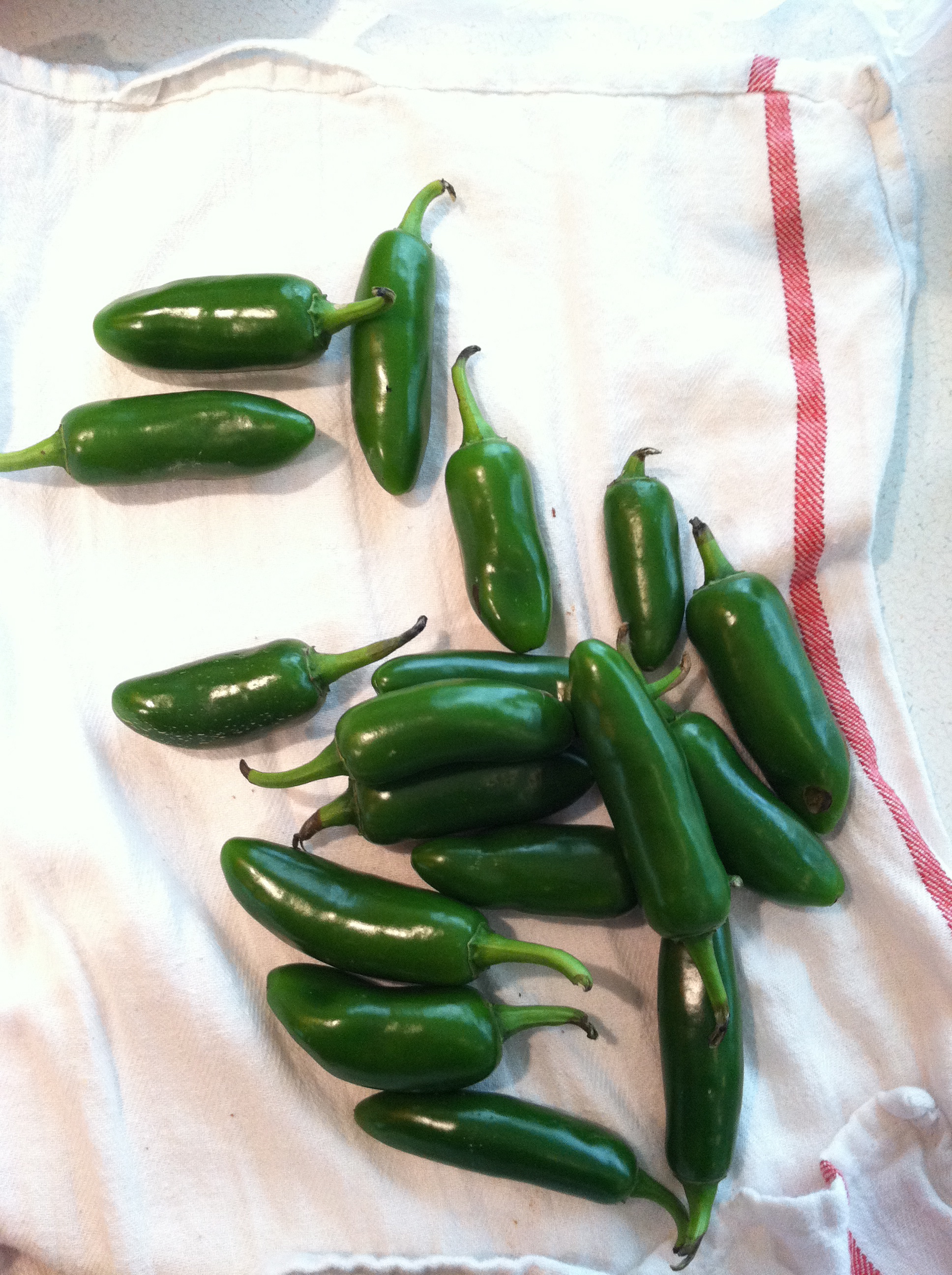 Wash and pat jalapenos dry.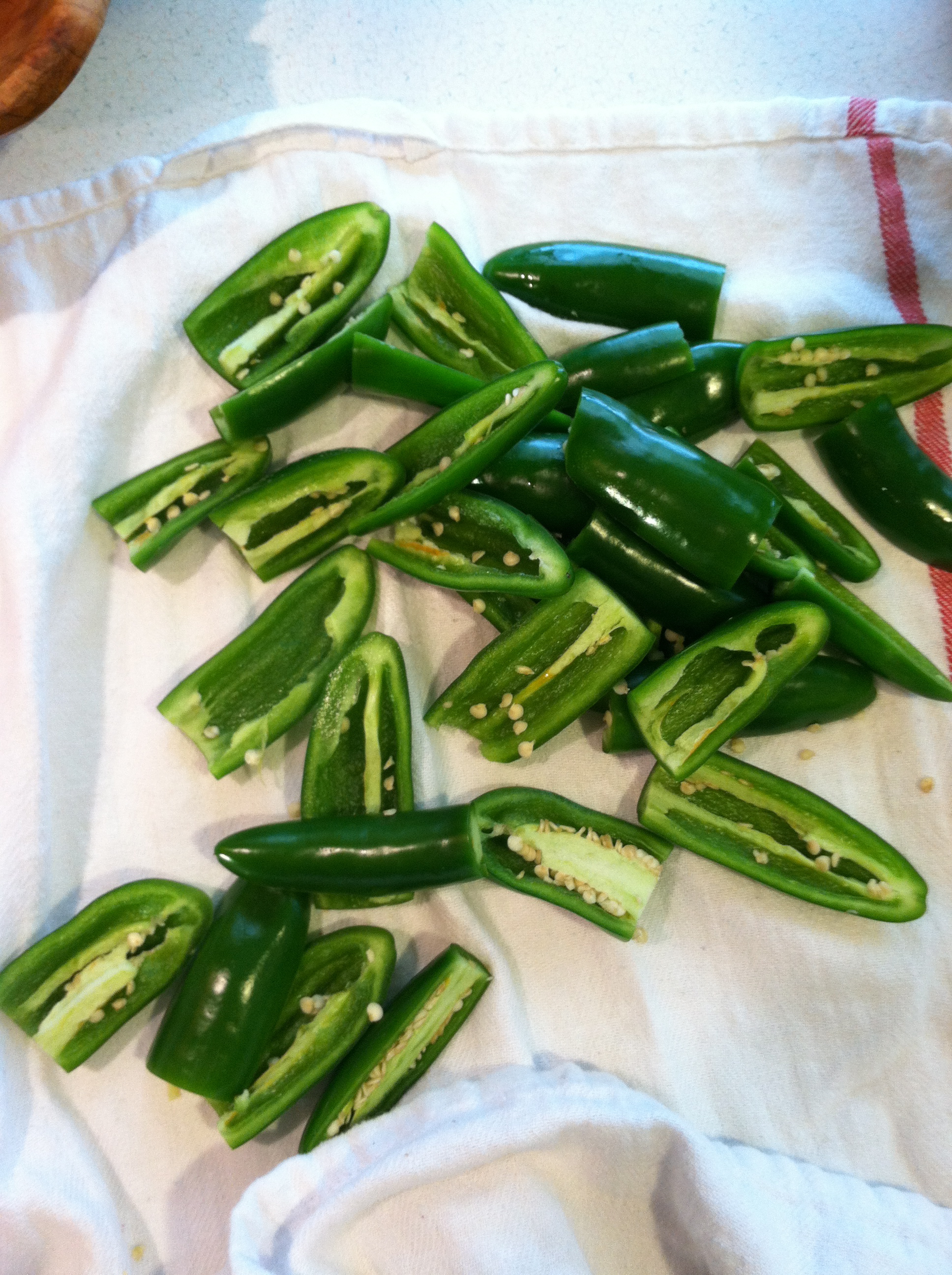 Half jalapenos and remove the membrane and seeds on most of them. I left some in tact to add some extra spice. When you are doing this I would recommend wearing plastic gloves. I did not do that and regretted that decision later.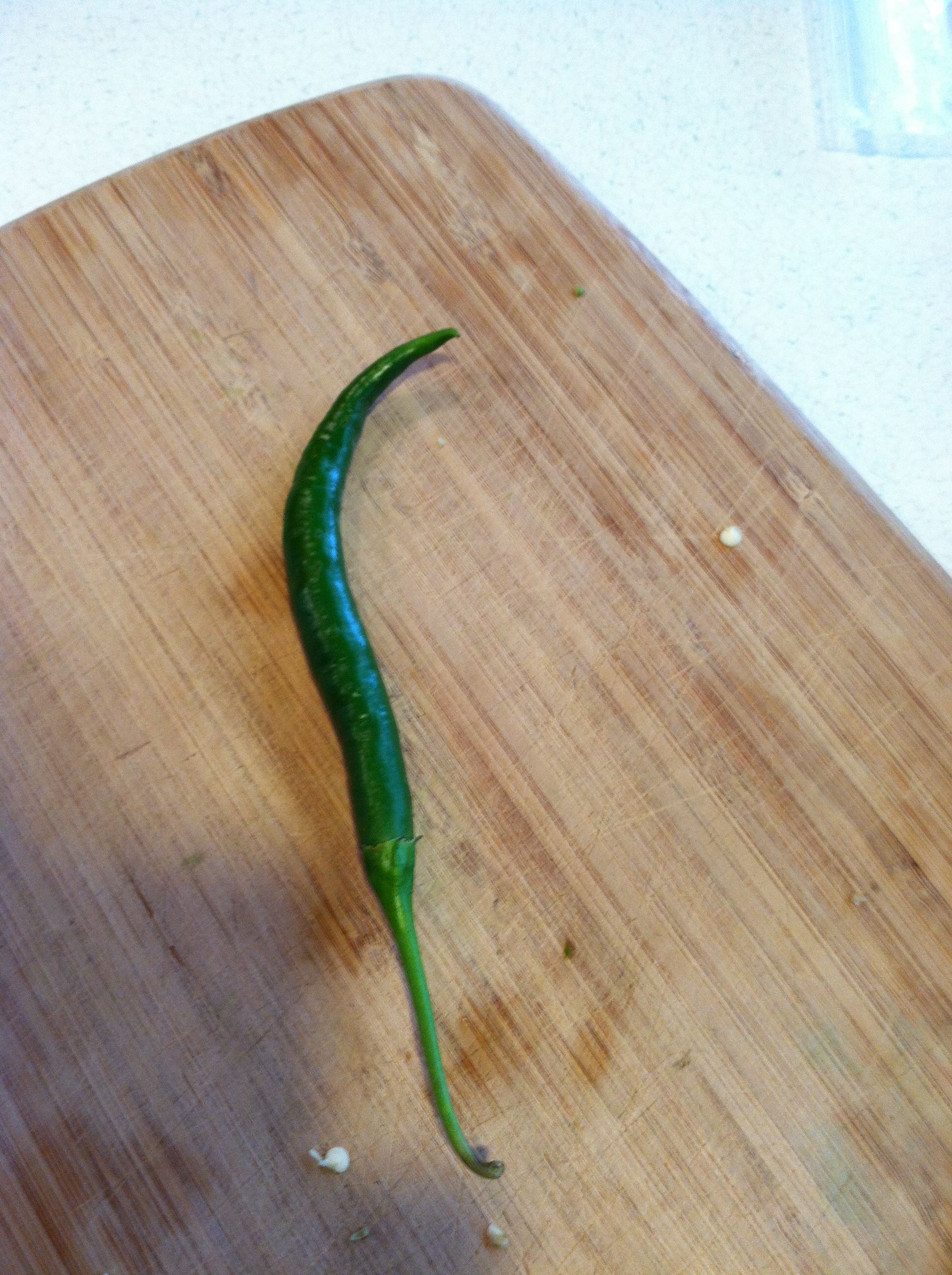 Here's my secret ingredient. Half and take the seeds and membrane out of one thai chile. Whew those babies are spicy. In a food processor pulse the peppers together until everything is juicy but some peppers are still small dice size.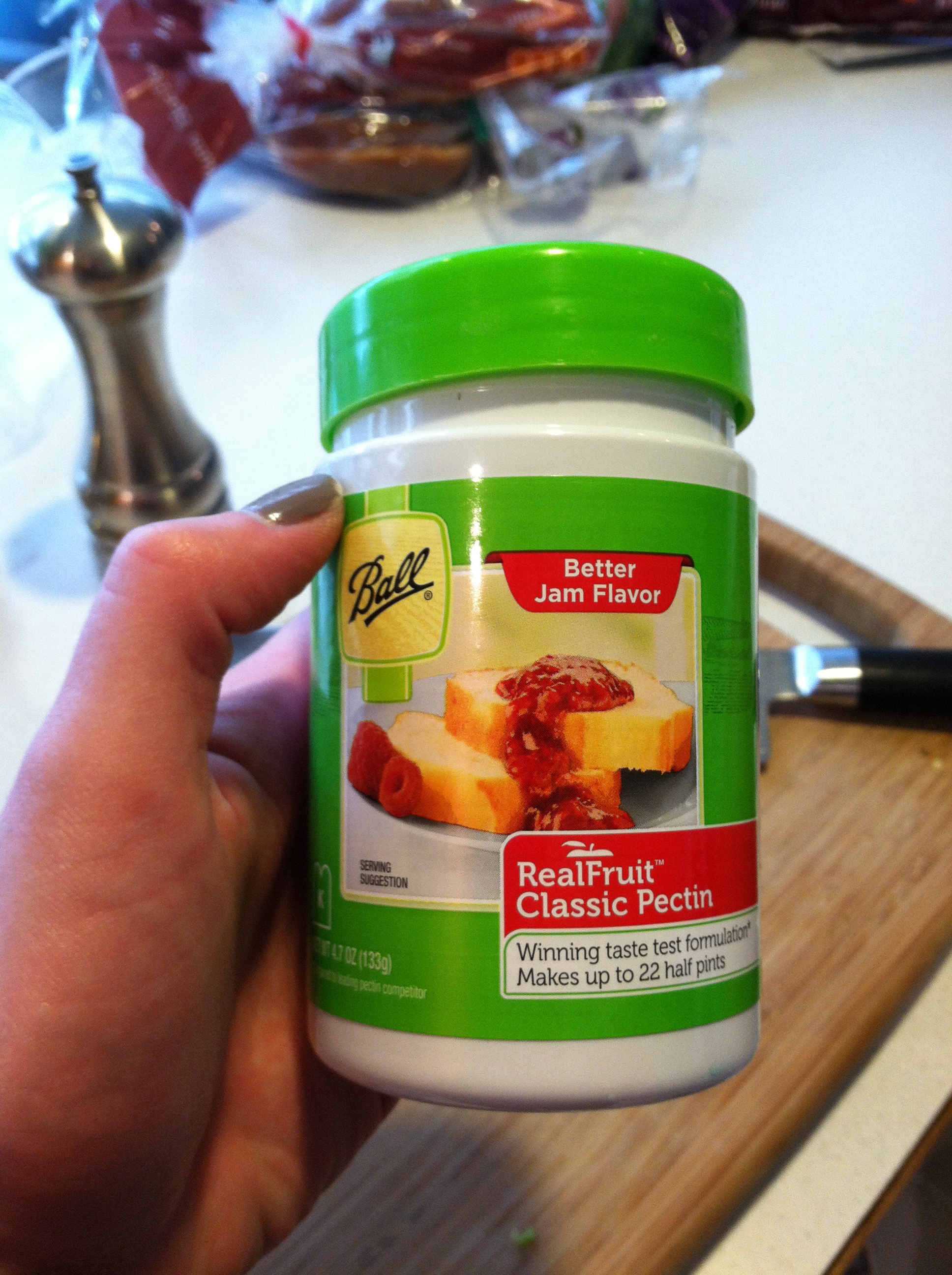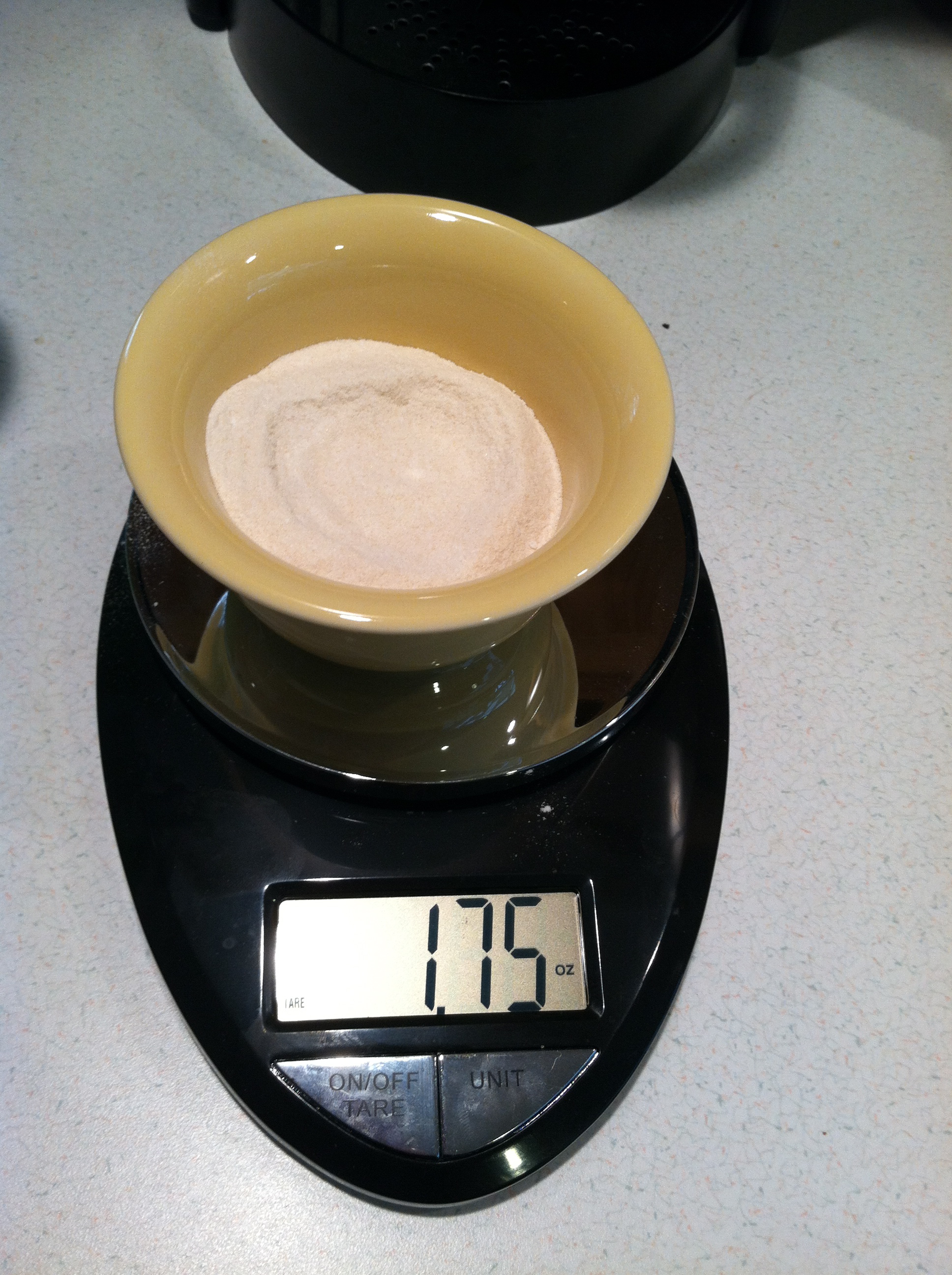 You will need 1.75 oz of pectin, Sure-Jell sells it in packets this size, but I decided to buy this because it was cheaper, so I weighed it out. Oh snaps, I forgot to take photos of the rest of the process.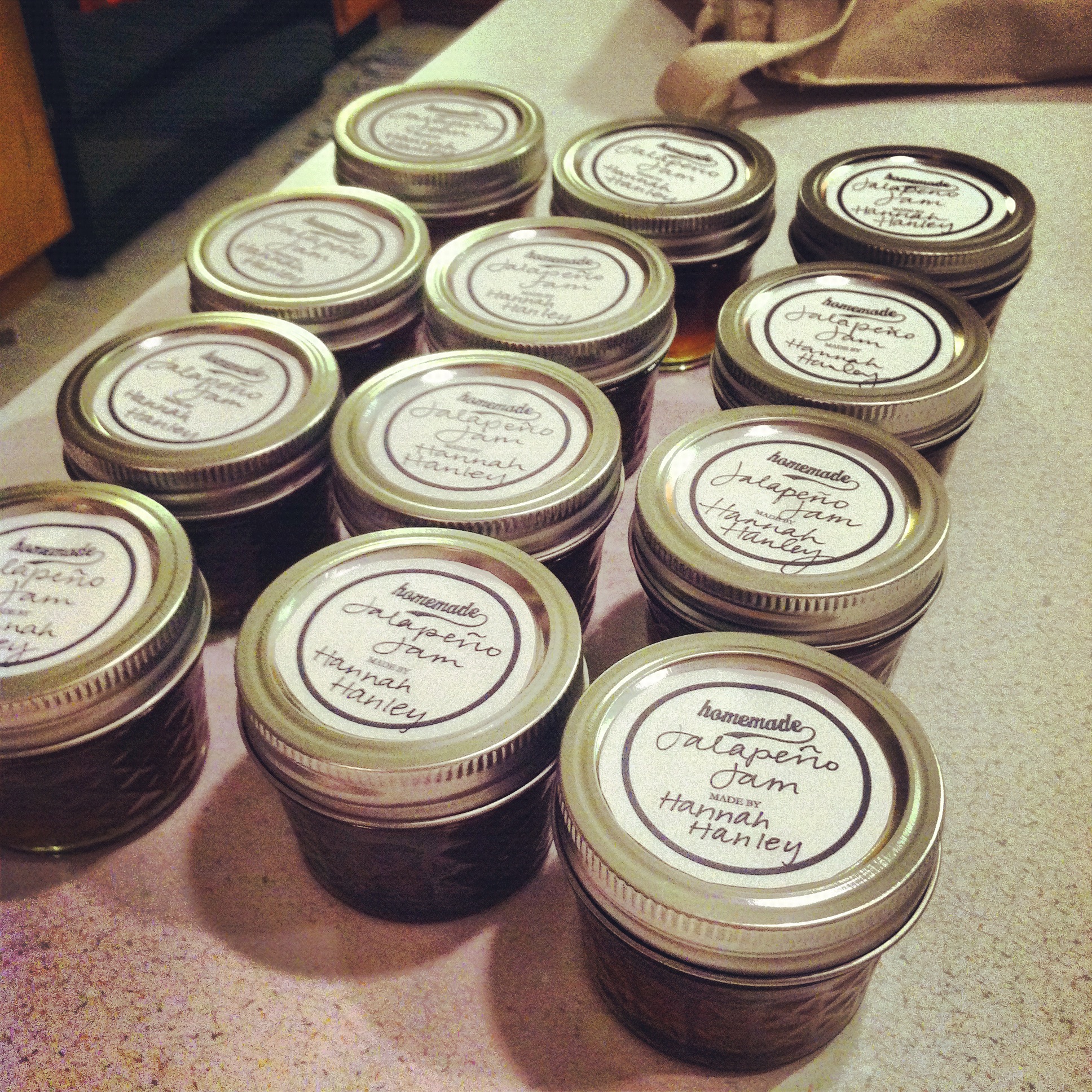 I finished the jars with labels from Cottage Industrialist.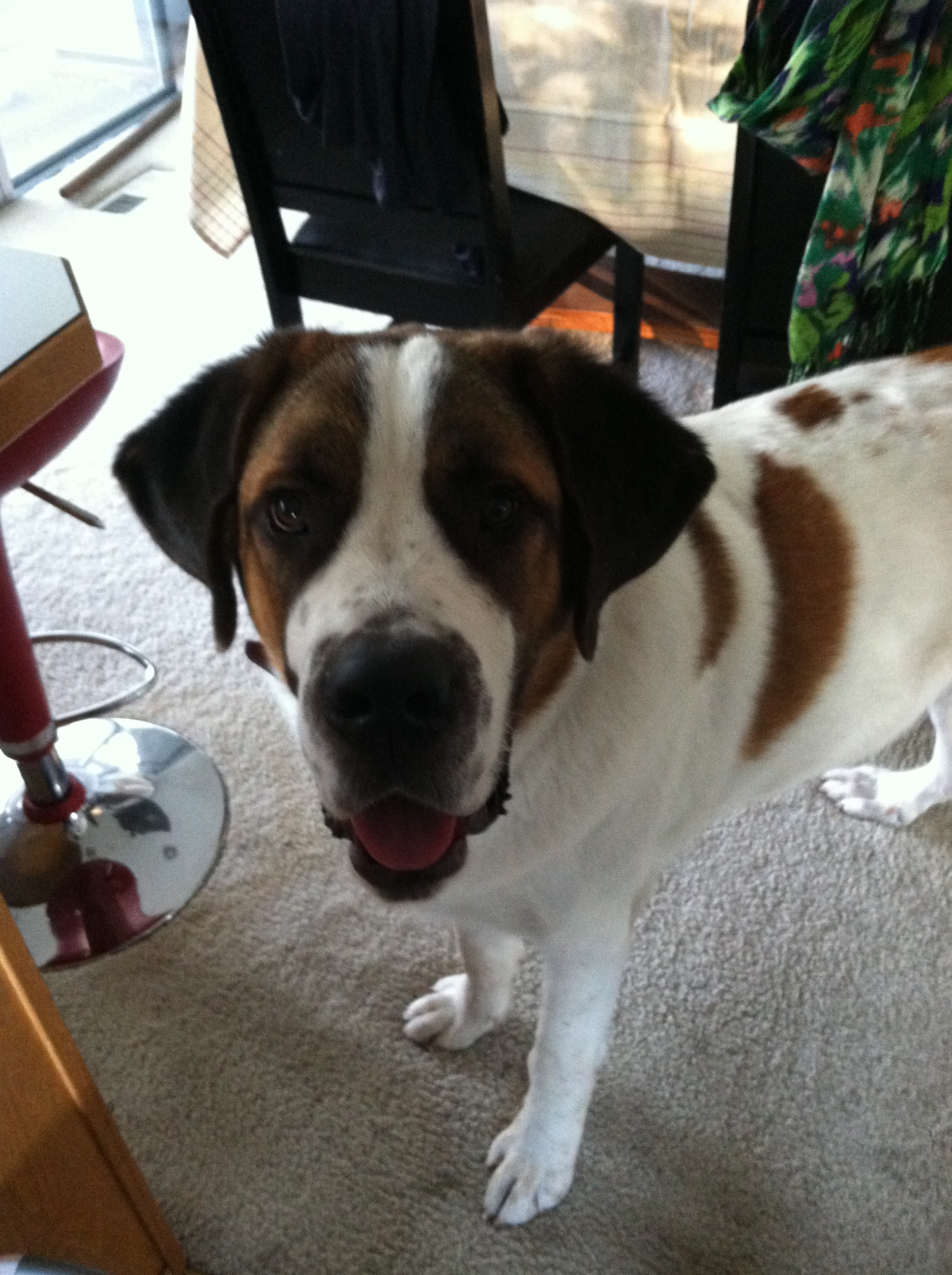 Judge wants to know what 1000 Wonderful Things is up to and if he can have any. He's pretty food obsessed, and no Judge you can't have Jalapeno Jam.
Recipe adapted from My Kitchen Addiction.
Jalapeno Pepper Jam
Makes 16-4 oz jars
4 cups of seeded, membrane removed peppers (about 12 jalapenos, 1 thai chile, 1 green bell and 1 red bell)
1.75 oz of pectin
4 cups of sugar
1 cup cider vinegar
1/4 tsp salt
Prepare a boiling water canner, sterilize jars and lids.
In a large pot combine ready peppers and vinegar. Gradually stir in the pectin and bring the mixture to a rolling boil. Add the sugar and salt and return the mixture to a boil. Cook this for an additional minute or until the sugar is dissolved.
Pour into prepared jars, wipe rims, and put lids on. Process in boiling water for 15 minutes.
Let it sit overnight or until all the tops have popped. The lids popping is by far the best part about canning things.
If you've never used a water canner, be sure to read up about what the best strategies are because it's not exactly as easy as making a grilled cheese.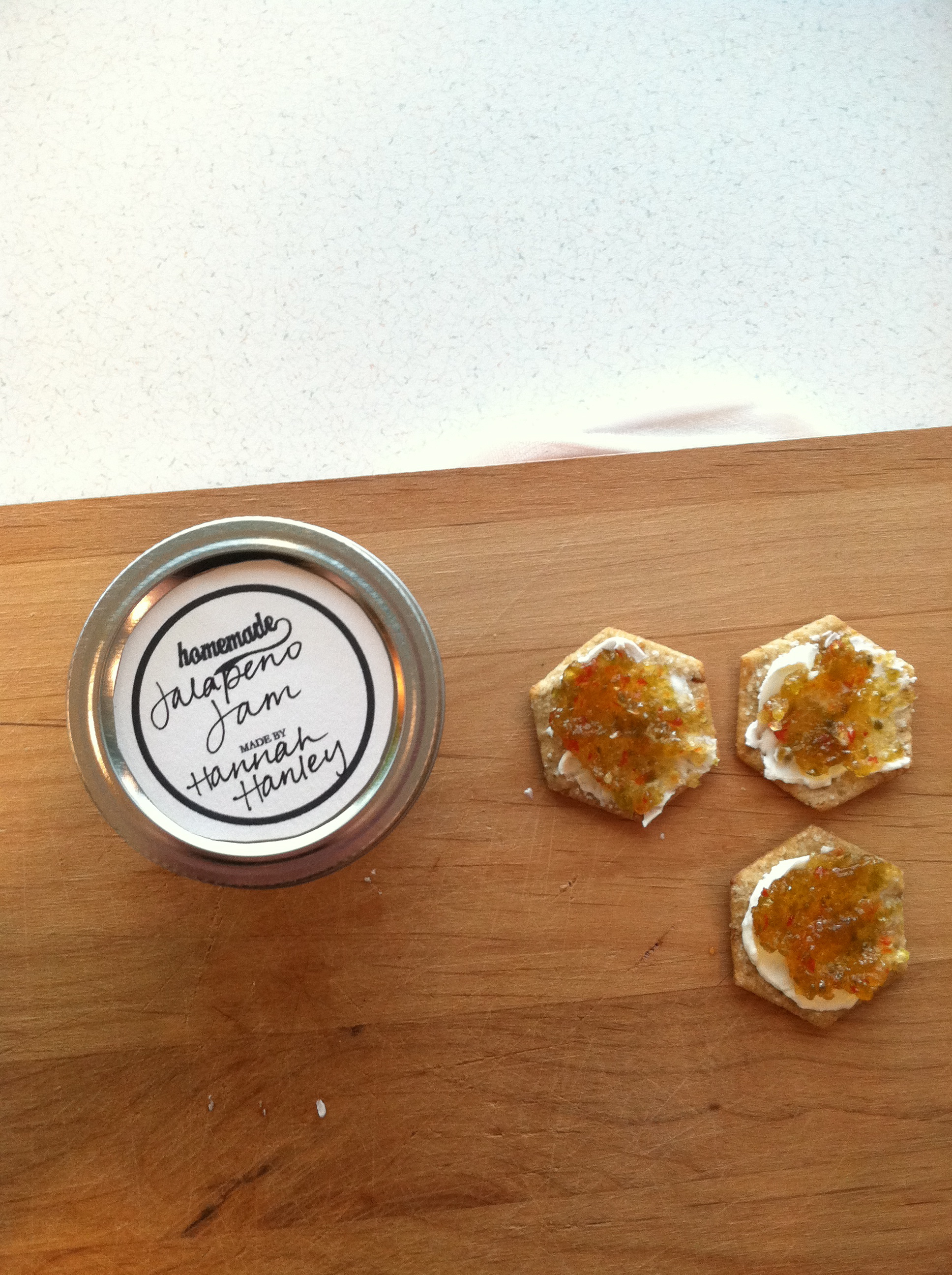 My favorite way to serve this jam is with crackers and cream cheese. The cream cheese cuts the spiciness of the peppers, same reason everyone tells you to drink milk if your mouth is on fire from hot sauce competitions with your siblings. Oh, you never did that? Huh.

The final product will have some chunks of the peppers and have a golden color.
Enjoy
-h