MAN, I love a dog in a Halloween costume. It is hilarious.  I saw this picture of my friend Katie's dog Walter on her Tumblr recently and fully LOL-ed.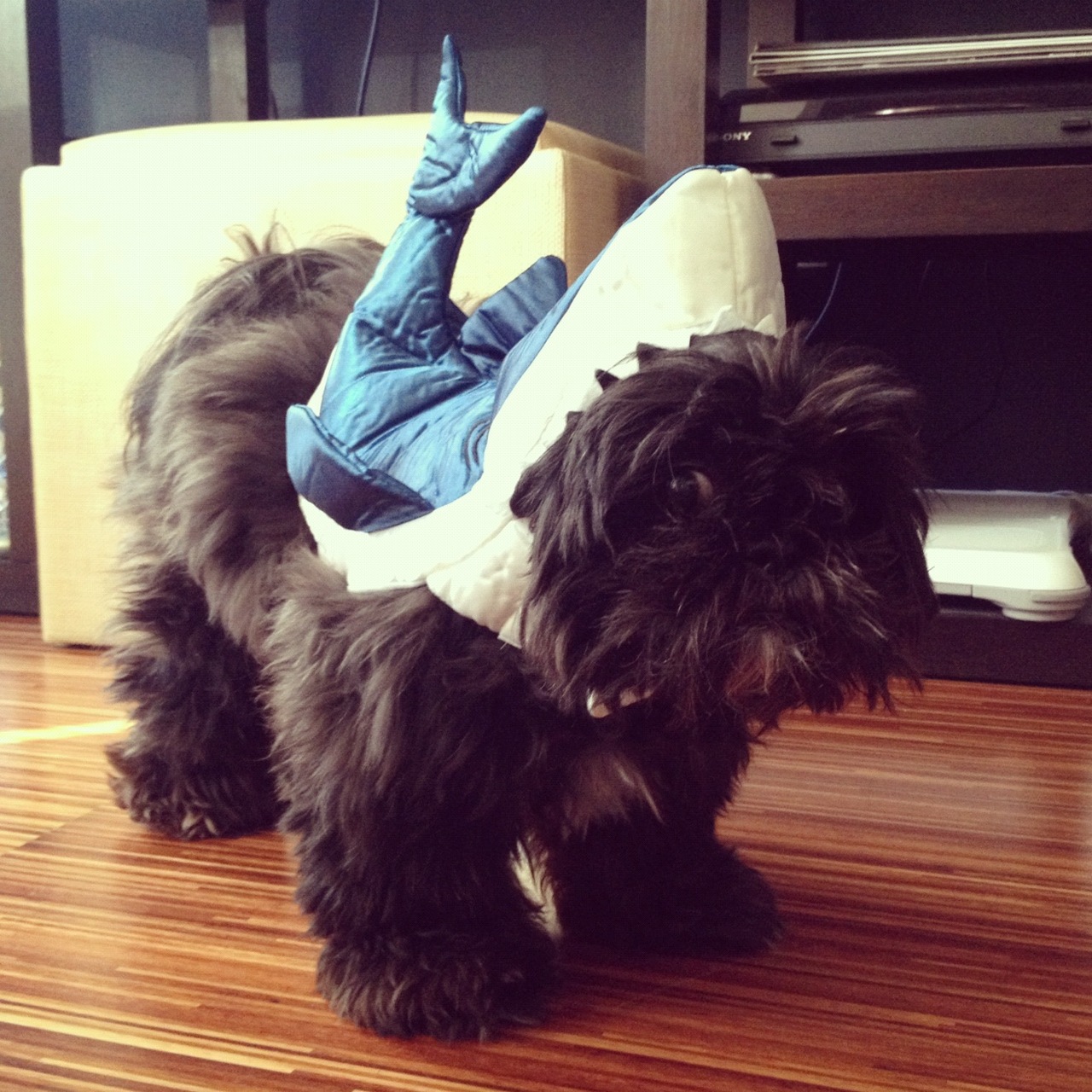 I just googled 'Extra Large Dog Costumes' and nothing inspiring showed up. So I went to Etsy next. No cool full costumes showed, however I did find this awesome halloween dog bowtie from the Charlie Hearts Diesel shop.  They have a ton of really neat dog accessories including dog scarfs (adorable) and high end beds (made out of recycled soda boxes).
Wouldn't Judge look stunning and so very festive in that bowtie?
xx
-h