I'm dreaming of updating our kitchen with new floors, painting the cabinets, getting a fridge that actually fits in the fridge space and converting to a gas range.  We're still probably over a year out on a kitchen renovation, but it's always good to keep some inspiration for saving those pennies.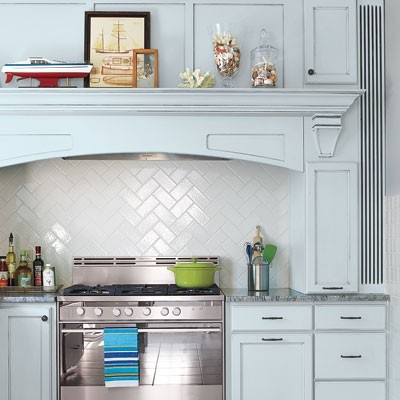 Image via Blue Tea

I'm loving this herringbone subway tile backsplash, grey marble counter top, and blue cabinets.  It is so bright and the light reflects nicely.
Happy Friday!
Set a positive intention for today and have a wonderful Easter weekend!
xx
-h