I've been thinking a lot about stacked wrist combos, they can be sassy, sweet, or rockstar.  Over the weekend I was in Whistler and one of my friends was wearing this amaze wrap/bead bracelet.  (She promised she would send a pic as soon as she gets her Etsy page off the ground, so we'll have to hold her to it!)  Last night I was perusing all my fave flash sale sites and then ventured to Nordstrom.com (I'm the poster child for spending less then 1 min per page), and happened onto the Kate Spade Accessories tab.  As soon as I saw the Skinny Mini Bow Bangle, I knew I had to add it to my wishlist.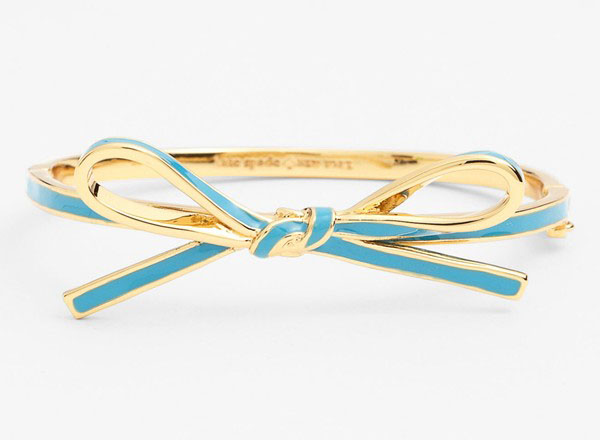 Kate Spade Skinny Mini Bow Bangle – $78
There are a bunch of different colors, I love the turquoise but also love the plain gold and silvers as well.  This baby is def on the sweet side of stacked wrist.
xx
-h