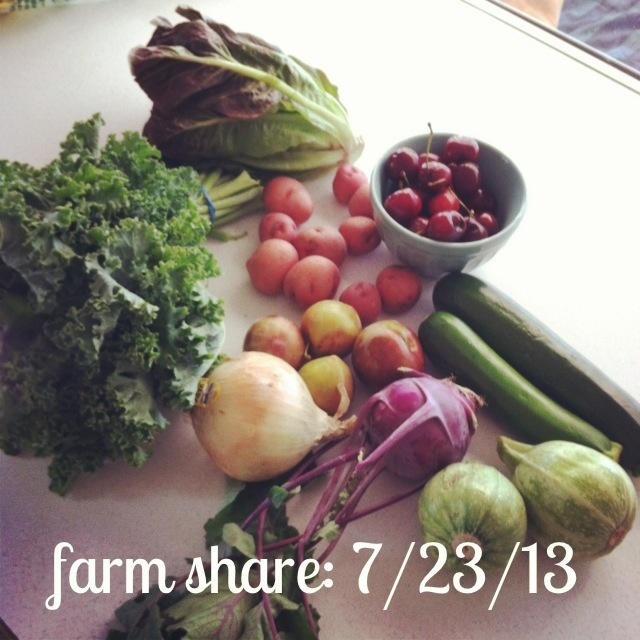 It is full on summer growing season right now, and the farm share is showing the fruits of the Terry's Berries team's labor.  This week's share included: kale, lettuce, red potatoes, kohlrabi, summer squash, zucchini, a walla walla sweet onion, pluots, bing cherries, and 3 full pints of raspberries.  I promptly took the raspberries to our neighbors because my parent's bushes are super full and I already have bags of them in my freezer.
I still have some squash left over from last week so I know I need to get to gettin' and use it up.  This Herbed Squash Salad Recipe looks delish and healthy.  I am seriously loving the Martha Stewart site – you just pick your produce and click through a ton of different recipes using the ingredient.  It's clean, simple, and easy to navigate.
Eat well!
xx
-h
P.S. Check out week 1 for more info on our farm share!