I headed back over to the east side of the state last weekend for a wedding in Spokane at the Bozarth Mansion.  Bri's parents bought the cabin next to ours at Priest Lake about 10 years ago, and they have been close family friends since. R had last Friday off, so we went out with friends in Tacoma and I planned on packing/leaving early Saturday morning. Late night Friday led to crazy rushing Saturday and I had about 10 minutes to get ready for the wedding once I got to Spokane. All of my anxiousness dissolved as soon as we arrived at the mansion. Bri and her mom, Kim, had done a wonderful job creating a charming, intimate, and elegant detail orientated ceremony and reception (with support from the menfolk too of course!).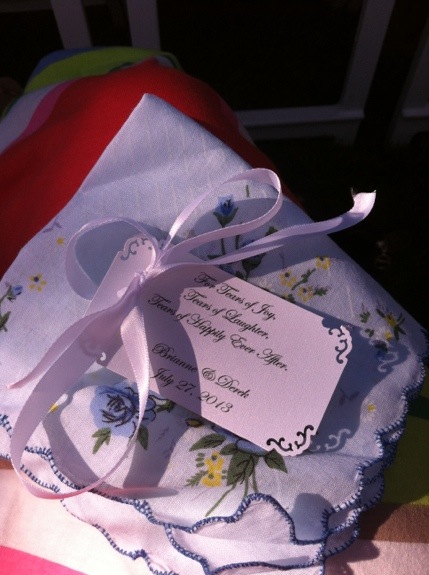 There were hankies wrapped with a ribbon for everyone.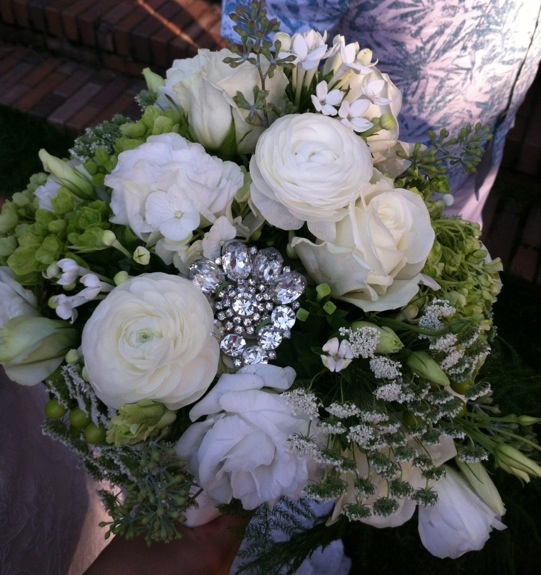 Bri's bouquet was SO gorgeous – complete with a little bling.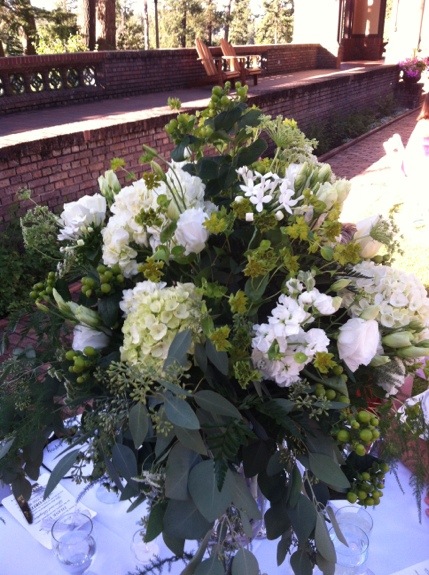 The centerpieces were HUGE, tall hurricanes filled with roses, ranunculus, hydrangeas, and greenery.  The reception was in the Bozarth garden area, which like I said before, had a very intimate feeling.  There are big trees that provide shade, the walls and walkways are brick and there is a quaint fountain.  It was like the Secret Garden.  When the sun went down, candles and overhead Edison style string lights provided soft lighting.
It has been so fun this summer attending so many different styles of weddings, each day reflects such personality.  I just love it!
Make it a wonderful week!
xx
-h