Last weekend my best friend from growing up got married!  We met when we were about 6 years old playing t-ball.  The moms shared a moment over their Washington State University Cougar coffee mugs and us girls shared a moment over juice boxes and fruit roll-ups.  Kristen and I were never in the same class together in school until junior high, but our families were good friends and we spent a lot of time together playing fastpitch, camping, boating, and teaching each other about the world.  Kristen introduced me to Tricia Yearwood and Shania Twain, and I remember being really jealous of her cowgirl hat.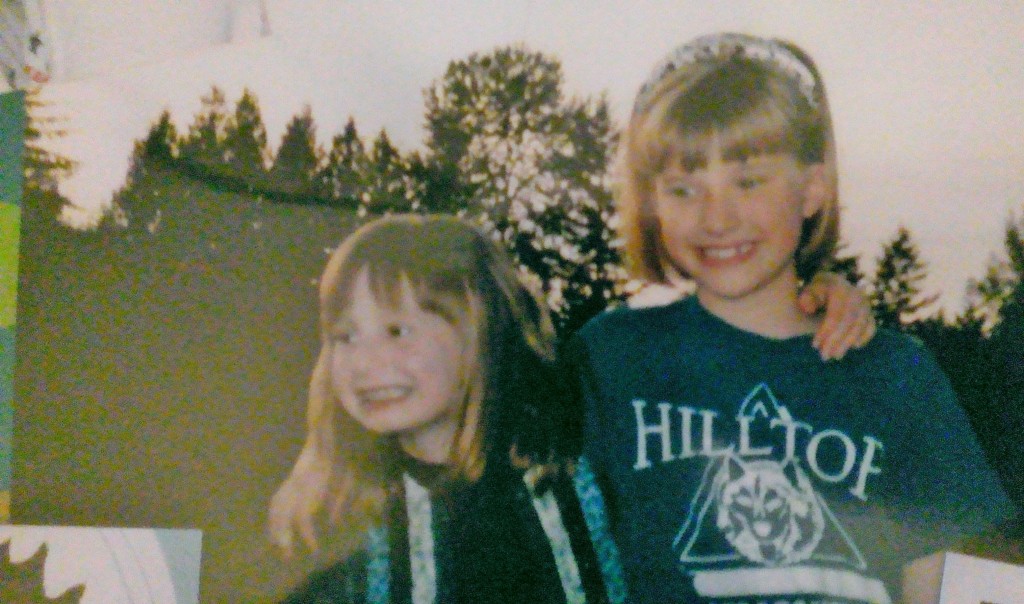 Kristen met Justin about 3 and a half years ago in Spokane and was instantly smitten.  I didn't meet Justin until awhile later and I could tell by the way he looked at Kristen and laughed at her corny jokes that they were two peas in a pod.  Over the past couple of years, I've watched their relationship strengthen and grow so much.  They're the kind of couple that truly makes you believe in fate.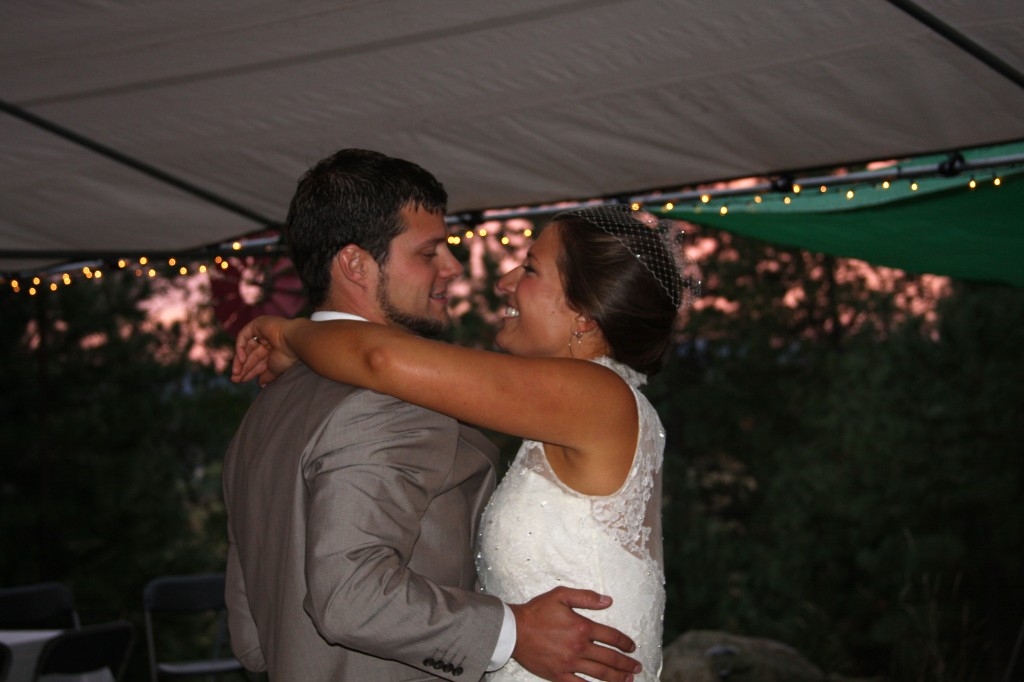 Their wedding was the perfect picture of their personalities.  Both the ceremony and reception were in the backyard of Kristen's parents' house near Spokane, Washington.  My dad presided over the ceremony, which was just so cute.  There were so many details including cake stands made from logs, burlap table runners, home grown succulents for the bouquets, even signs designating tent camping areas, and where to park.  Best of all – Kristen and her mom completely redid her mom's dress from the 1970's to make it Kristen's.  They changed the neckline to sweetheart, took the sleeves off and totally changed the front of it.  It fit Kristen like a glove and she was seriously glowing with happiness.
I just love that after all these years, Kristen still has the best western accessories (I'm pretty jealous of her boots!)
Cheers to the happy couple!
xx
-h