Some days you just need some pizza, and usually that day is Friday. BAM! Today IS Friday!  YAY pizza!  Okay, this is more like Saturday morning or afternoon pizza, but really, it works for anytime that you want to put an egg on a pizza.  What? You've never done that?  It's time my friend. It is time.
Anyways, in our house there are 5 classifications of pizza: true homemade, quarter homemade, halfway homemade, frozen, and delivery.  I like to put frozen and delivery in one classification but R begs to differ.   True homemade means labor intensive dough, quarter homemade means dough from Trader Joe's or Whole Foods, halfway homemade means altering a frozen pizza, and of course frozen and delivery are pretty self-explanatory.
A couple weeks ago we hosted a baby shower at our house – it was a last minute venue change and we quickly decided on a pizza party.  Given the circumstances, I picked up a bunch of frozen specialty pizzas – not my usual style, but sometimes you just have to go with the convenience factor.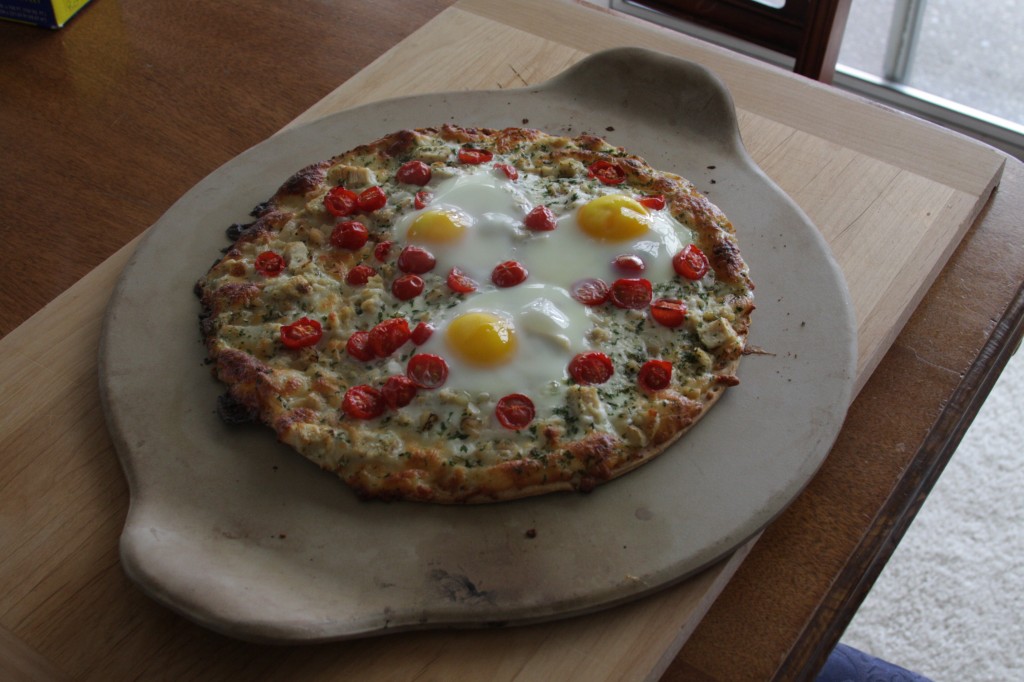 The next day, S and I were contemplating what to make for brunch and joking about how our latest kitchen habit is cracking an egg on anything we make.  We both looked at each other and Sarah immediately grabbed an artichoke pesto chicken from the freezer.  We topped it with halved cherry tomatoes from my garden and cracked a few eggs on top in the last minutes of baking.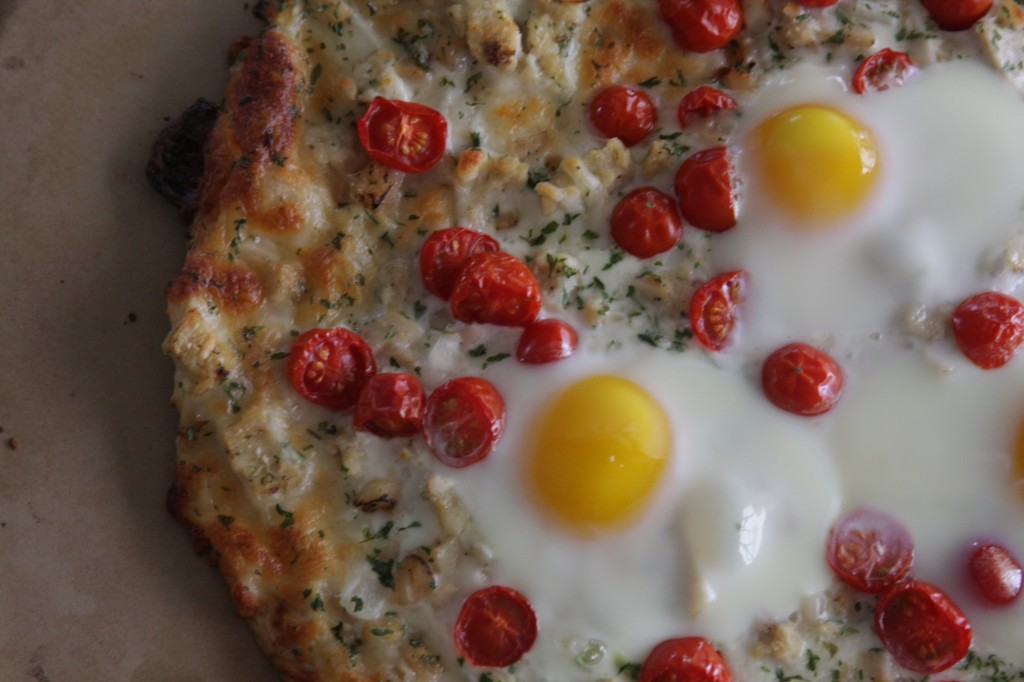 We pulled the pizza out when the whites had just set and the tomatoes were starting to burst a little.  Let it cool for a minute or so and cut in triangles or squares so each person gets one of the yolks, which should be cooked on the over medium side.  The best part is that when you break the runny yolk, you can use the crust to soak up the gooeyness.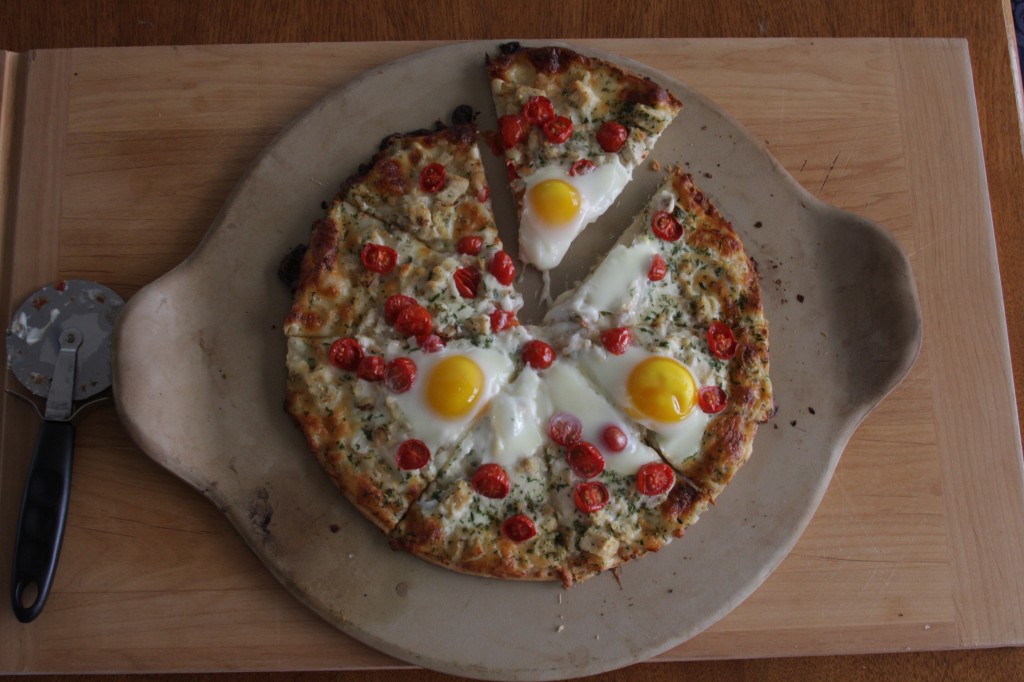 Halfway homemade pizza is awesome because it is fast, easy, and tastes delicious.  Seriously – it could be like one of those cheesy commercials where the lady claims to have made it all from scratch.  Everyone will be all like, "Did you make THIS?" And then you're like, "Well, SORTA!"
Enjoy!
xx
-h