Hot damn. It's been a minute.
Christmas is over – and it was another fantastic one for the books.  Now, I've purged the house of all the sweets, and I'm ready to get back to clean eating.  We hosted a get together a couple nights ago that turned into a full on rager – I guess it's a good thing that we fed everyone before the games of Cards Against Humanity began.  I actually had to work the day of, so R loaded the Crock-Pot with Slow Cooker Cilantro Lime Chicken and we served tacos.  There was a lot of leftovers, which made Sunday dinner easy.  I added a few ingredients to the chicken and made individual tamale pies.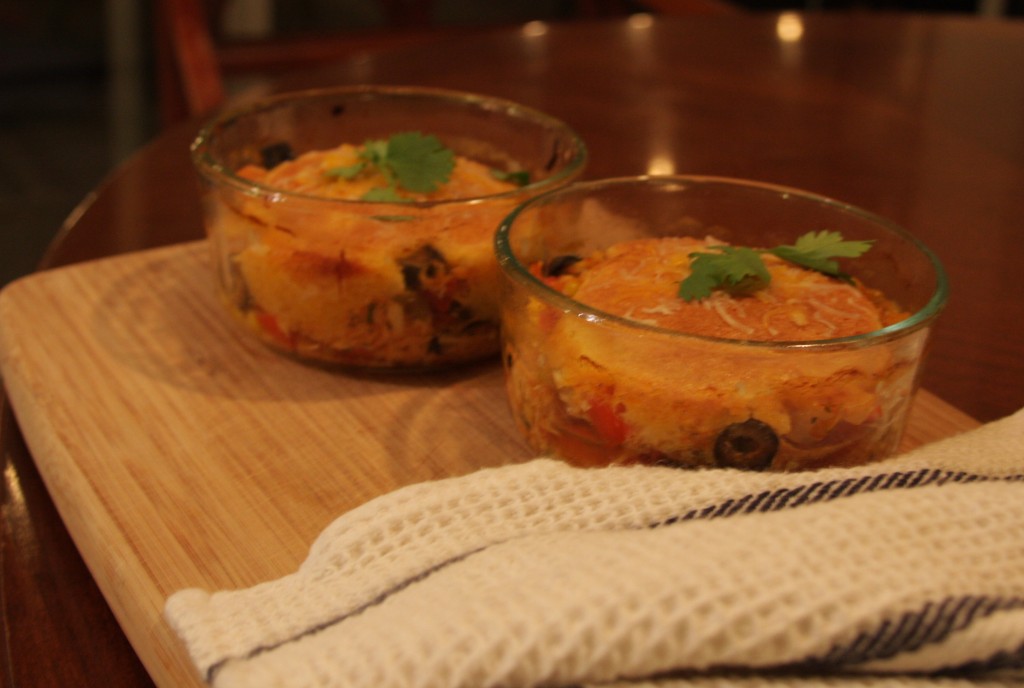 Individual Tamale Pies:
(Makes 6 individual pies)
1 Tbsp olive oil
1/2 onion chopped
1 red bell pepper chopped
3 cups Slow Cooker Cilantro Lime Chicken
1 can fire roasted diced tomatoes
1 can green chiles (4 oz)
16 oz  whole kernel corn (either frozen of canned, drained if canned)
1 can olives, drained (4 oz)
shredded cheese
1 box of Jiffy Corn Bread Mix and ingredients to prepare (1/3 cup milk, 1 egg)
Cilantro
Preheat oven to 375 degrees.
In a large pan, heat olive oil over medium high and add onion and red pepper, saute until onion is translucent and the pepper has softened. Mix in corn, tomatoes, green chiles, and olives and then add chicken. Decrease heat to low.
Prepare corn bread mix. Spray individual ramekins or pyrex dishes with non stick cooking spray.
Spoon about 1 cup of chicken mixture into each cup and top with a sprinkle of shredded cheese.  Spoon 1/6 of corn break mix on top.
Place all the individual dishes on a baking sheet and bake for 30-35 minutes until top is golden brown.
Garnish with cilantro and sour cream.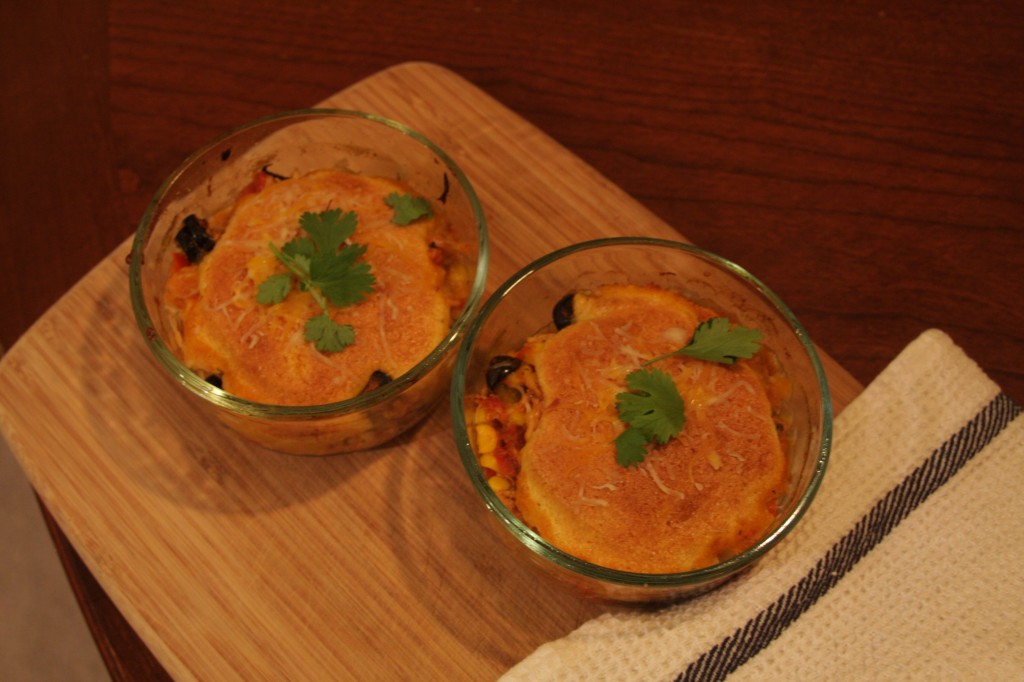 Enjoy!
Dinner tonight and lunch for the week!
xx
-h