Just saw this brass/glass swivel coffee table on Craigslist for $250 after I saw the following images when I was blog perusing last night.
Lonny Mag living room –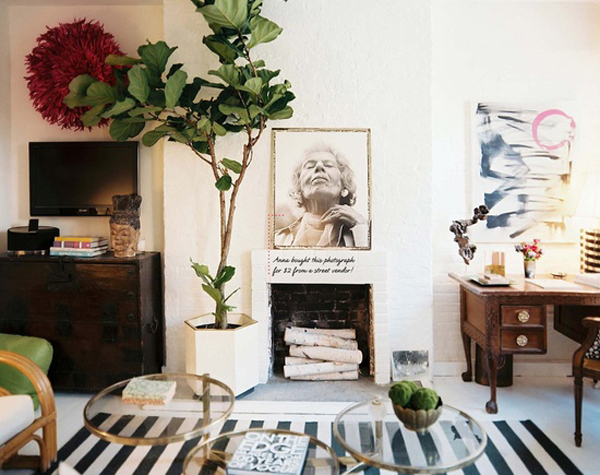 That massive plant is a Fiddle Leaf Fig by the way, which sell for $12 at Fred Meyer or Ikea (in much smaller size of course).  I've been thinking about getting one and putting it in a cool basket.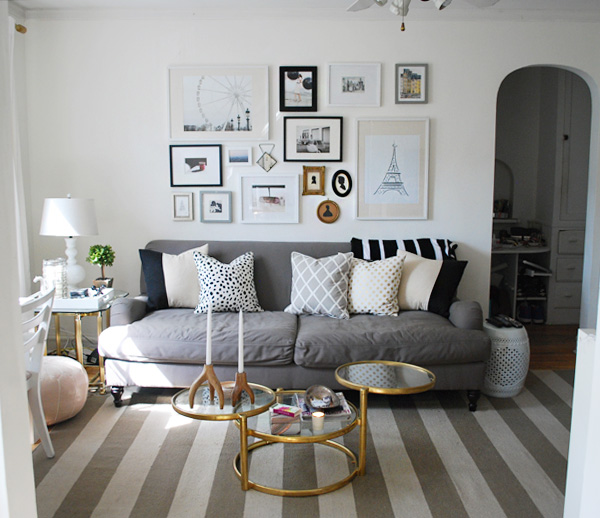 One more inspiration photo with that brass coffee table from Live Creating Yourself.  The one on CL says it is smoked glass but you can get glass table tops at Bed, Bath, & Beyond for $9/each in different sizes if you wanted to get it switched to clear glass.
What do you think? Do you like the glam brass?
xx
-h