St. Patrick's Day is a big day in our house, this comes from R's side of the family, who really goes big on March 17 annually.  My first St. Patrick's Day with the Hanley's, I flew up from SLC to visit Rory in Bozeman and we drove back to Billings to spend the holiday with his family.  A couple memories stand out from that trip, sipping Amaretto with R's grandmother, then watching her complete a full jig while all the young cousins tried to keep up, and of course the Corned Beef and Cabbage.
Last week, we couldn't make it back to Montana for the big day so we hosted a get together at our house and I prepared Corned Beef and Cabbage, plenty of potatoes, coleslaw, and the finale, Guinness Cake.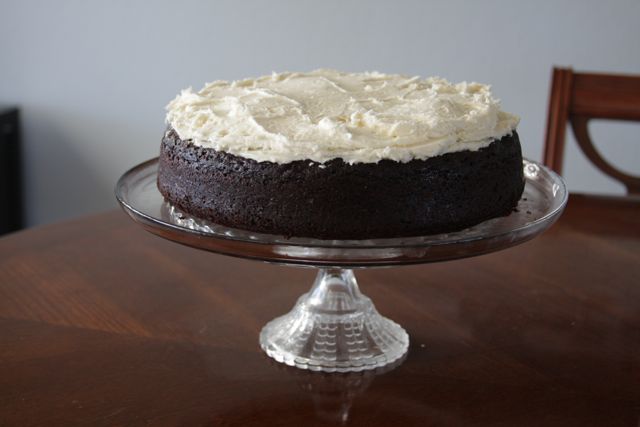 Instead of the traditional cream cheese frosting, I whipped in a couple tablespoons of Baileys.  The result was rich, sweet, and tasted a lot like an Irish Carbomb.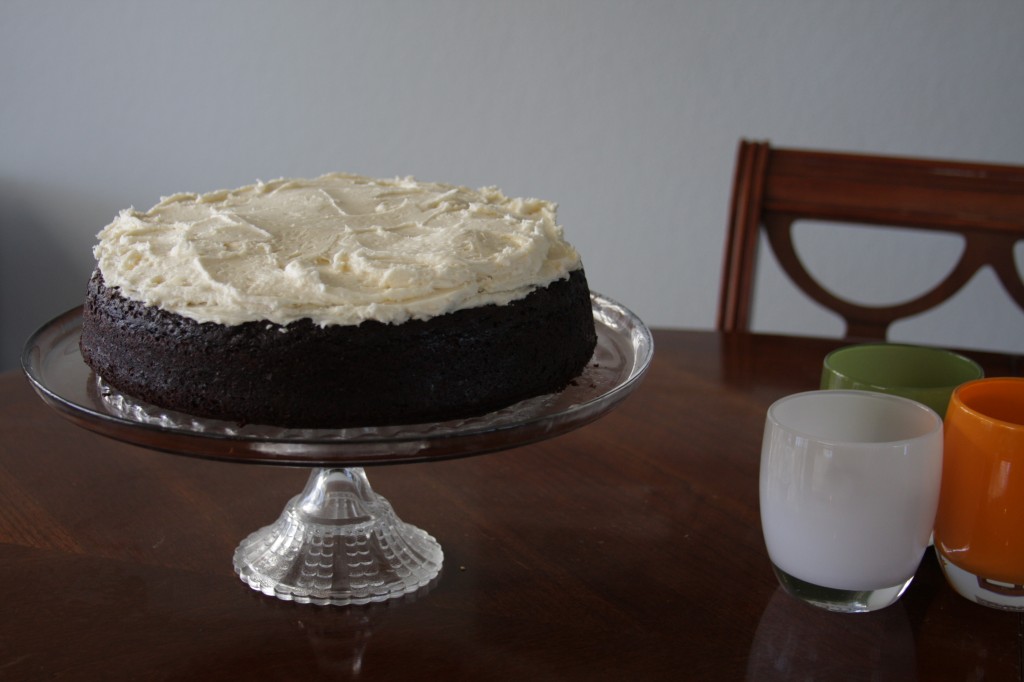 Although St. Paddy's Day has passed, this cake would make a great Father's Day treat as well.
xx,
H
P.S.  Nigella's recipe can be found converted and adapted a bit here to use American style measurements.