Lemon bars are by far my favorite dessert ever. My mom received this recipe from her grandmother, Ri, who was an excellent cook. The interesting part about these is that because you use 4 eggs in the lemon part, they develop a custard like crust that has this amazing flaky texture to it. Although this recipe needs no adaptations I decided to incorporate the lavender that is blooming like crazy in my yard right now and because when I passed the lavender, I saw the mint, I added that in too.
Lavender Mint Lemon Bars
Mix 2 cups flour, 1/2 cup confectioners sugar together and cut in 1 cup butter. Press into 9×13 pan and bake at 350 degrees for 15-20 minutes. I usually do about 17.
While that is baking:
In a food processor or blender – 2 cups granulated sugar, 3-4 teaspoons lavender buds, and 5-6 sprigs of mint. Let 'er rip until the lavender buds have broken apart. It will smell glorious.
Mix 4 beaten eggs, the sugar you just processed, 1/3 cup lemon juice, 1/4 cup flour and 1/2 teaspoon baking powder using an electric mixer.
Pour this over the baked crust and cook for an additional 25 minutes at 350. Sprinkle with powdered sugar before serving if you like. I usually find that unnecessary though.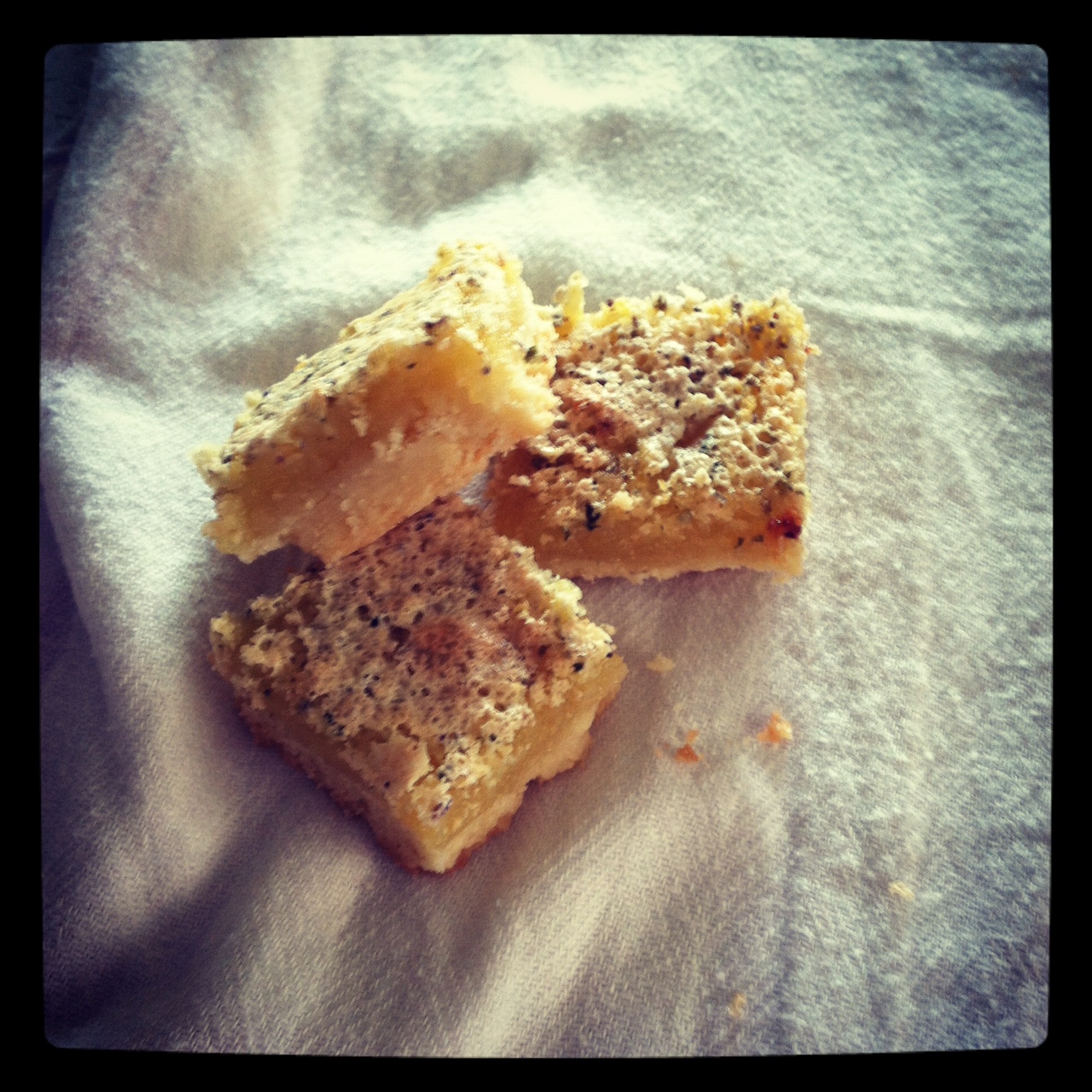 Enjoy!
xx
-h