Last week S and I were tasked with providing dessert for a "Meet New Baby" party. We started brainstorming ideas and decided on homemade ice cream sandwiches. Given the temperatures last week in this area (90 plus) transportation was a little difficult for these babies, so if it is going to be hot I would suggest serving these for a party that does not require moving them from freezer to freezer.  Melting and re-freezing aside, I loved them. We made 3 types all in mini form: chocolate chip cookie/coffee ice cream, funfetti cookie/vanilla ice cream, and pineapple cookie/pineapple coconut ice cream. I missed my chance to snap a photo of the pineapple ones but I did manage to capture the other two flavors.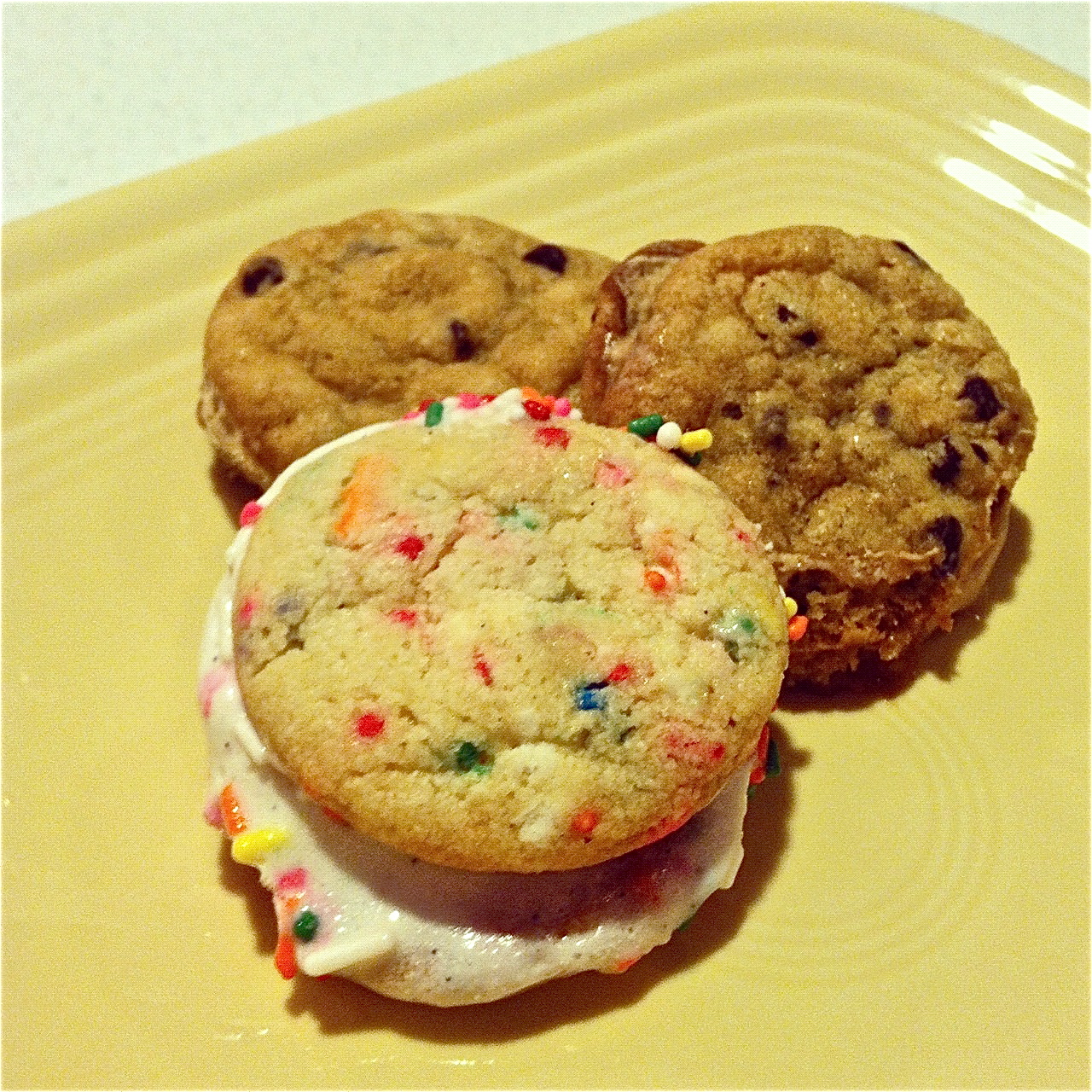 I used this recipe for the Funfetti Cookies, and they turned out fantastic. Once the cookies cool, place a small scoop of ice cream and sandwich, we rolled the edge in sprinkles like a tire for a bit more detail.
I consulted All Recipes for the Chocolate Chip Cookie Recipe, and swapped mini chips for normal ones since we were shrinking the size, I also skipped the nuts.
Other flavors we considered making – peanut butter cookie/strawberry ice cream, ginger cookie/peach ice cream, sugar cookie/lemon sorbet. My mouth is watering thinking of the endless possibilities. Summer isn't over yet!
xx
-h