I'm borderline obsessed with the chesterfield sofa style (flashback to this blue one).  The leather ones remind me of old style country club's mens' lounges.  I've mentioned to R, my future sis-in-law, S, and probably everyone that I want a man cave complete with a leather tufted sofa that smells like scotch, cigars, and many leather bound books.  Even though R and I aren't in the market for a couch right now, I regularly search craigslist for "chesterfield" or "tufted" in the hopes that someone won't know what they're trying to get rid of.  Homestead Seattle knows what they're doing though. and when I recently saw this one listed, I couldn't help but share.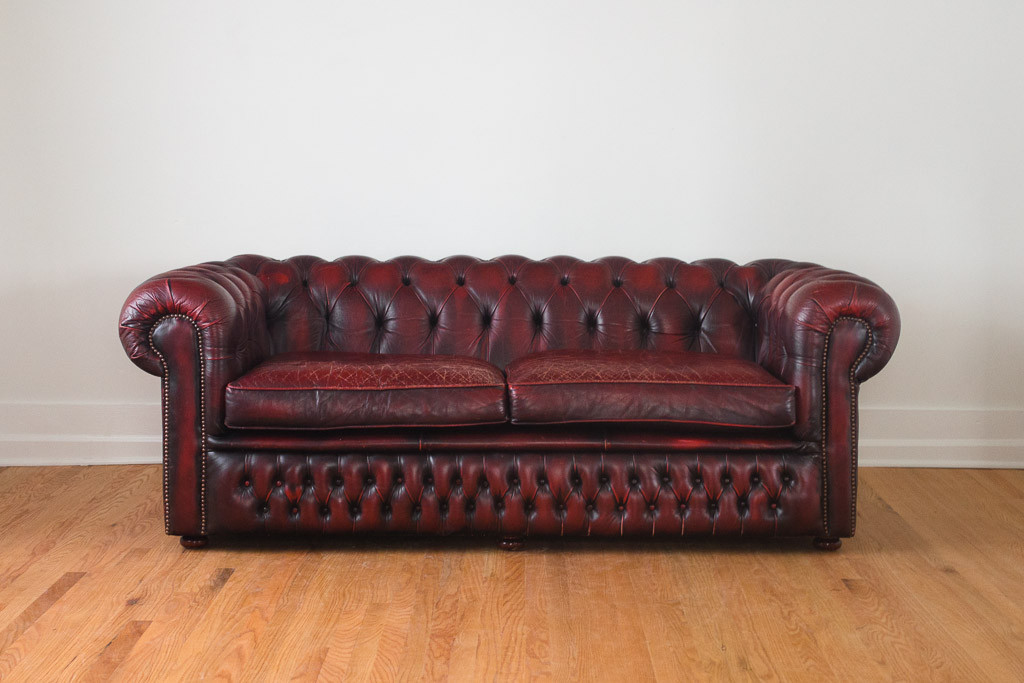 Available for delivery in the area, listed for $2,995.
I can imagine curling up with a cozy throw for a nice game of cribbage.
xx
-h