It has been an evolving task to get everything settled into our new house.  We've been here for nearly a year and we're starting to get used to the space.  One of my favorite rooms to decorate has been our guest room.  When we moved in, there were glow in the dark stars painted in a border around the ceiling and enough holes in the walls I can still tell where there are spots I missed with the spray texture.  The green paint color became a guide for the whole decor scheme.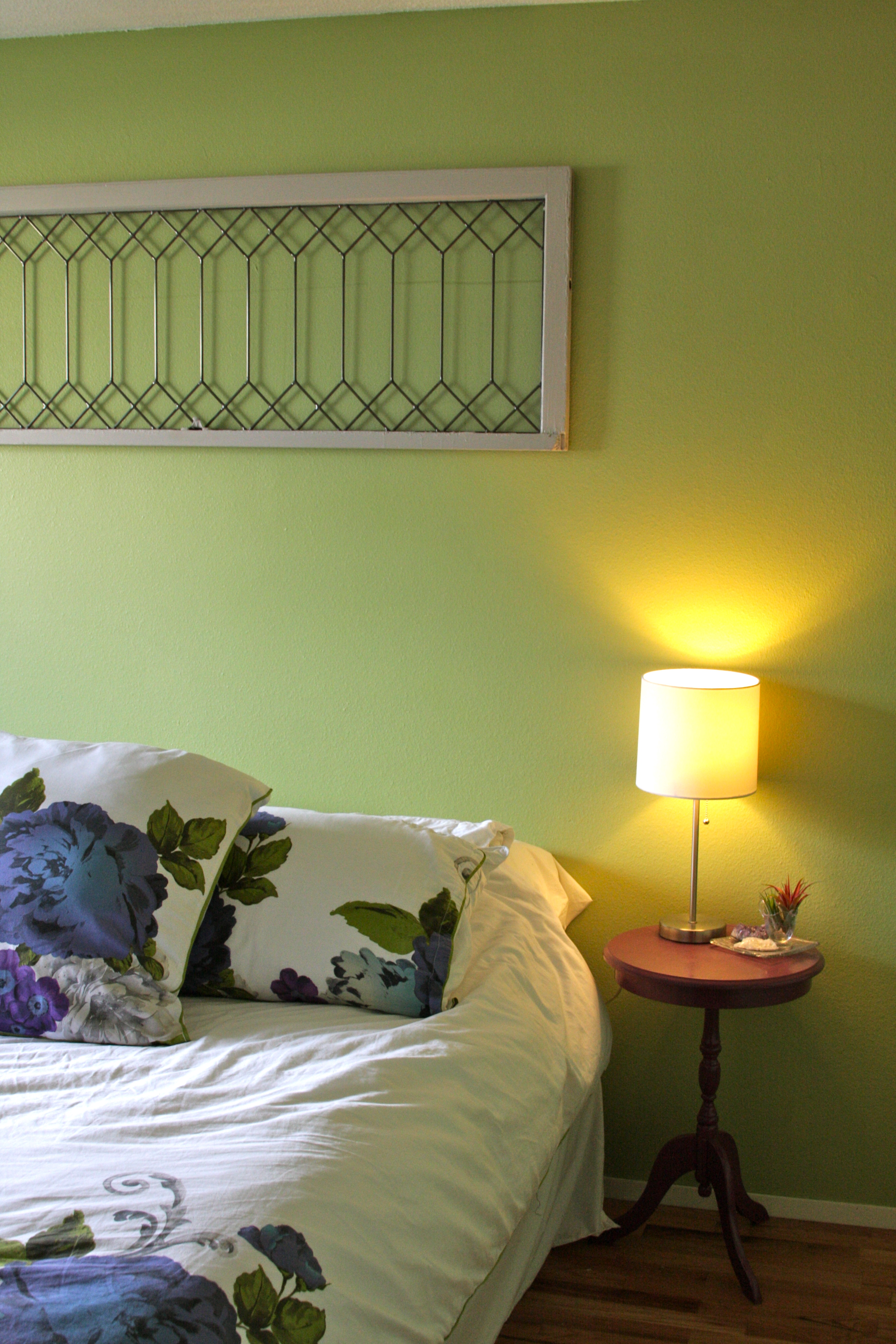 Bedding – Cynthia Rowley via TJMaxx
Vintage window – Craiglist
Lamp – Ikea
Nightstand – $5 from Relay for Life Garage Sale painted with ACE Gloss Purple Spray Paint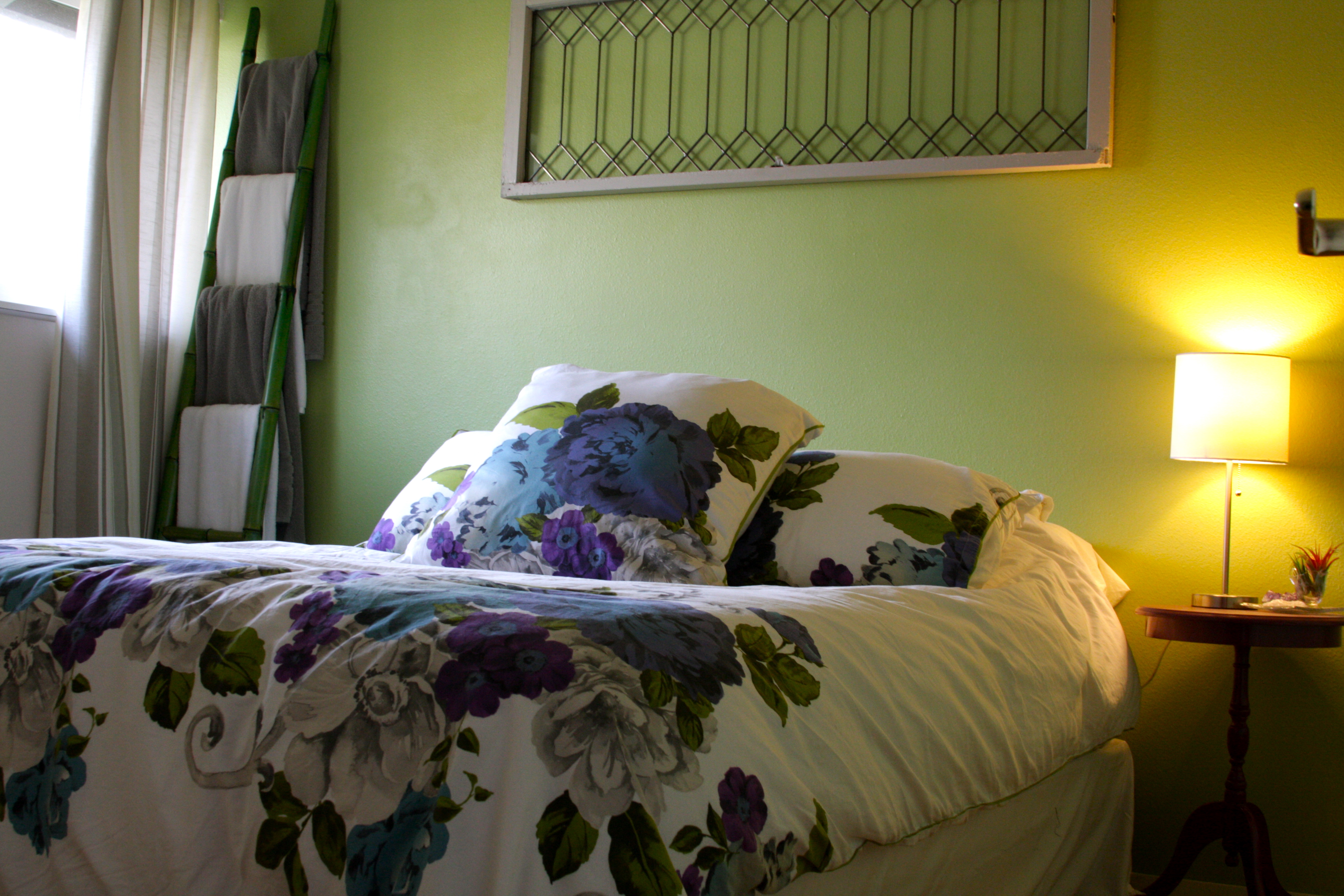 Curtains and curtain rod – Pottery Barn via Garage Sale
Bamboo Ladder – Craigslist (West Elm makes one similar but says sold out right now)
Towels – Target
I'm constantly scouring Craigslist for elements that have a bit of personality.  If you are looking for something for your place let me know and I am happy to send some CL finds your way.
There are still a couple things left to do in this room including replacing the current overhead light and replacing the closet door pulls. (I picked up some at Anthropologie on sale, but realized that each room has 2 closets with 2 doors meaning 4 total pulls needed per room. *ding dong moment).
xx
-h