Last year S decided to run the Seattle Rock n' Roll half marathon.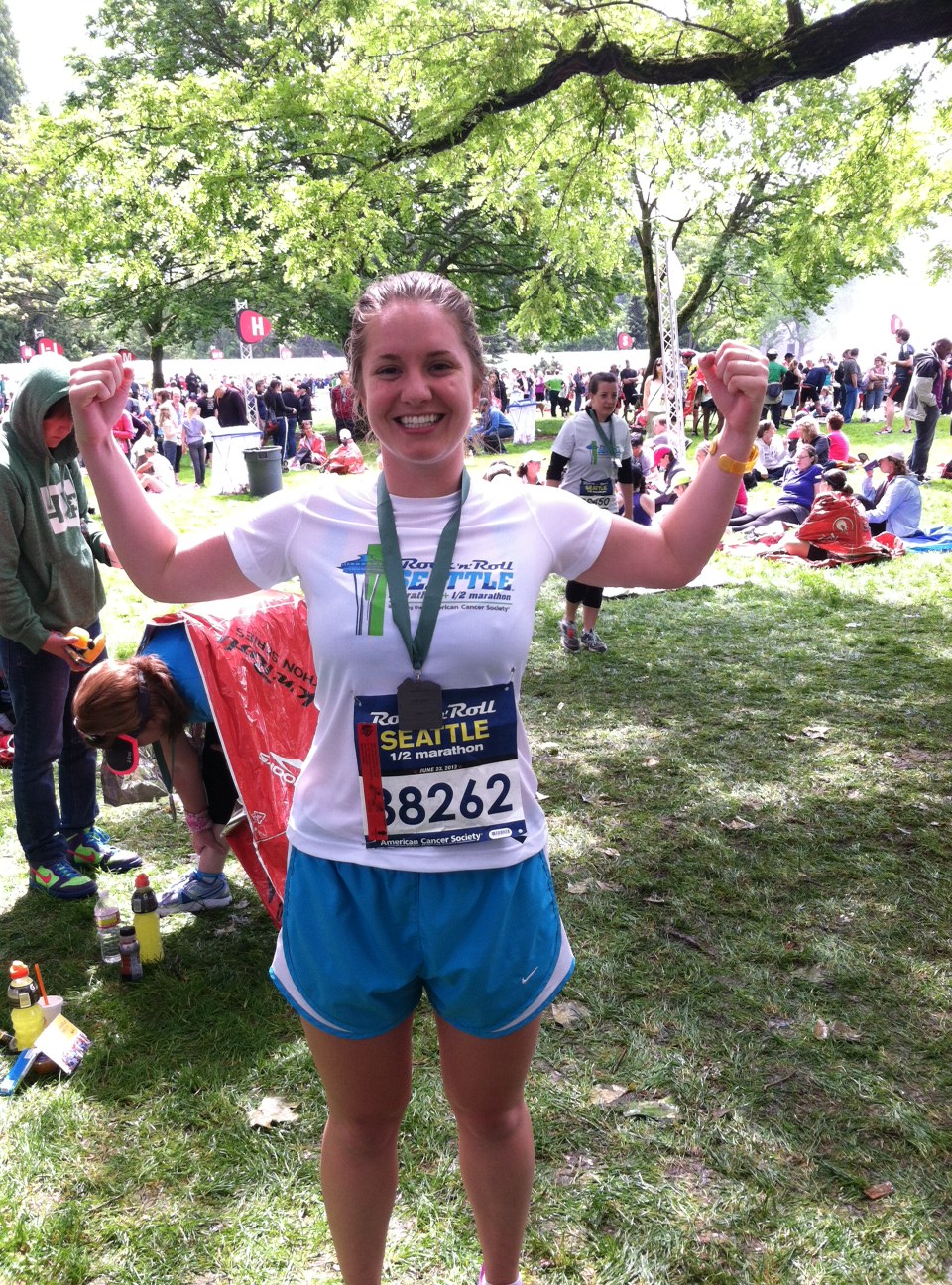 She almost convinced me to do it with her, but at that time I wasn't in a very good place mentally (or physically) – weird how those two go hand in hand.  I've been working out harder lately and trying to eat better plus running a bit, so 2 weeks ago when my friend Anna, who lives in SLC, texted me asking if I wanted to run the Seattle RnR on June 22, I agreed grudgingly and messaged S to see if she would also be interested.  She said she would but with many stipulations – like the fact that she isn't required to run the whole way, hoping she at least runs with me for the beginning!  I'm two weeks into the training and it's going pretty well. I had my first ever 3 miles of straight running that actually felt fun and relatively easy.  I know there will be days that don't feel like that though, like my first "long" run last Saturday, where my breathing was awful, and then I turned the corner to come up the "big" hill and the wind was blowing right into my face and I actually had the thought pass through my mind, "Am I even moving right now?"  I know that if S could do it last year, then I can do it this year because we'll be supporting each other.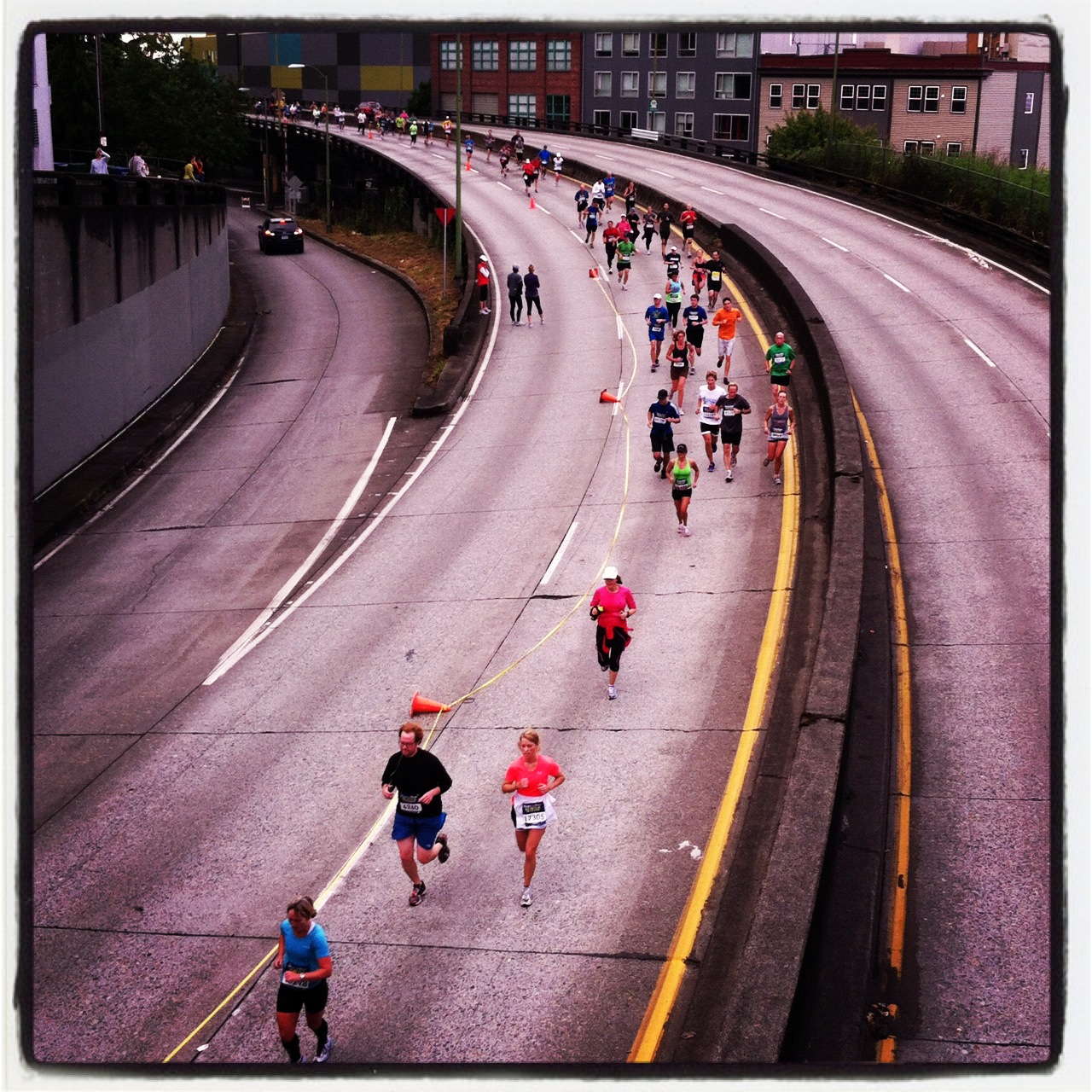 I've also been reading a lot more about eating clean (along with everyone else in the world in seems like).  The hardest habit for me to kick is and always will be the sweets. This girl loves to bake, loves candy, and loves fat kidding up things that are good for you…like skim milk (mmhmm add that nesquik) or fruit (also add nesquik).  But, I've been setting some weekly goals, simple ones that are seemingly attainable.  "Eat food, not too much, mostly plants" – Michael Pollan
I like Pollan's 7 simple rules because they are just that – simple.  A good reminder to slow down, enjoy your food and eat products that are quality.
Wish me luck and healthiness in the next 8 weeks, I'm planning on training to 12 miles, so I'm going to need to learn patience and endurance – quickly.
Be well, be wonderful!
xx
-h