Yesterday, S and I ran The Color Run in Seattle. It's a super fun run that is not timed (check out the video from last year's race here). When you check in you get a swag bag with t-shirt, sweatband, fake tattoo and a packet full of colored powder. At the end, there is a DJ and every 10 minutes or so there is a big countdown to a color throw. Even though it isn't timed, I tracked us on my phone and we completed the 5k in 29 minutes!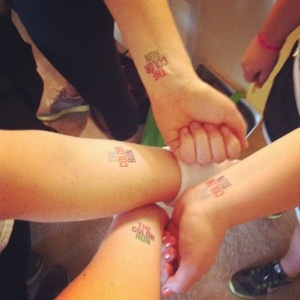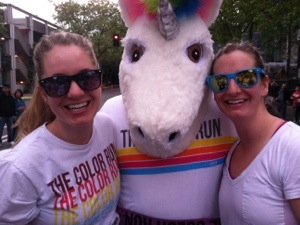 Have you guys seen the app #imaunicorn? If not, download it right now. Basically you can add stickers to any photo. Stickers including unicorn horns. When we were in Vegas for C's bachelorette party a couple months ago we were unicorning every photo. So when S and I saw the Runicorn we were like PICS!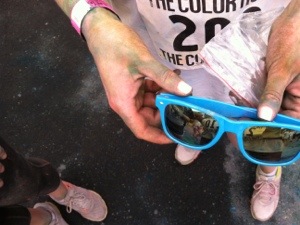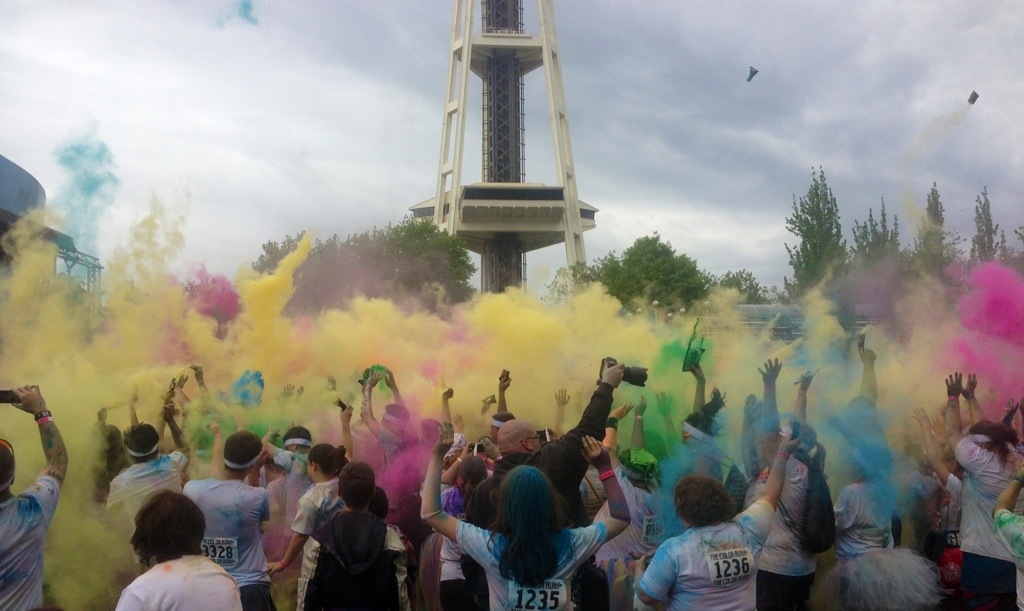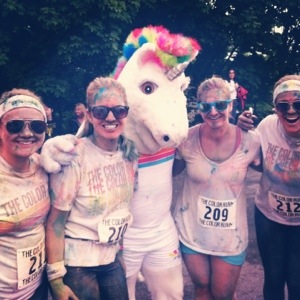 By the end of the race and the post-race party you are totally COVERED in a rainbow.
Post-run, we showered and hit the Ballard Farmer's Market to grab flowers for our mom and headed down for dinner with the fam.
Have a wonderful week!
xx
-h