If you are anything like us right now, it seems like 2013 is the year of the wedding!  We have lots of friends getting engaged, married, and we're at the beginning stage of those starting to have babies.  Thought I would share my favorite engagement gift ideas.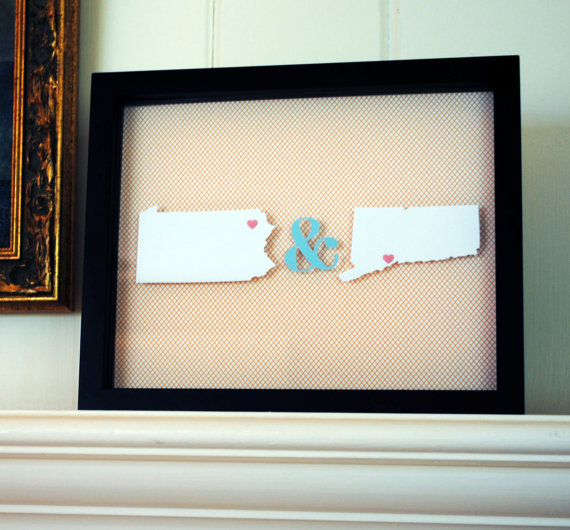 State Love Shadow Box by InvincibleInc – $45
I actually got Rory something similar to this for our first anniversary (paper).  Super cute if they are from two different states.  There are options on Etsy that can be customized with one state and the town name, the couple's names, or the date they met.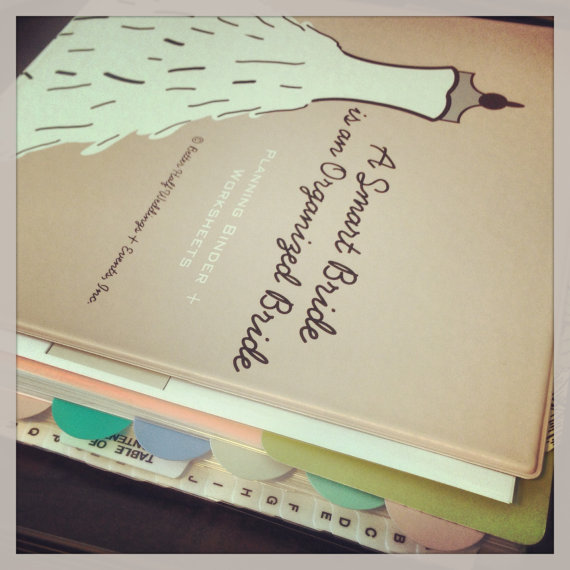 A Smart Bride is an Organized Bride Planning Notebook – $150
Great for a couple of friends to go in on together for the bride.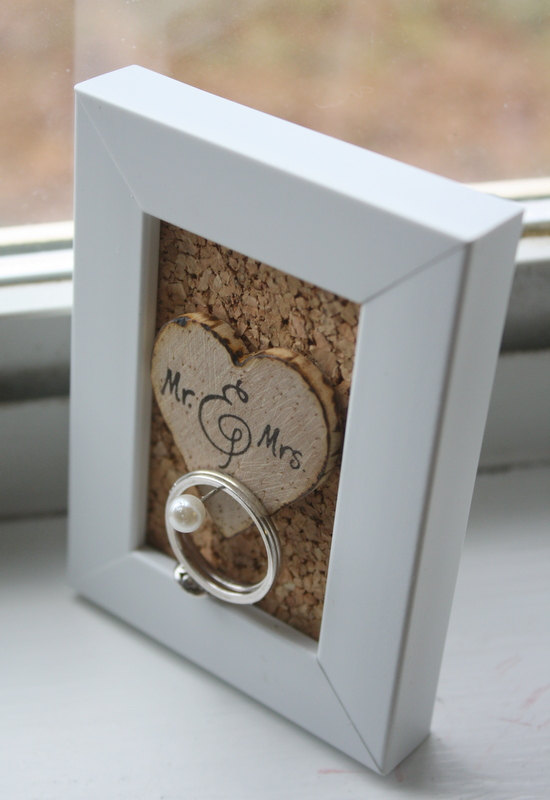 Wedding Ring Holder by The Papery Nook – $13
This is a super easy DIY also, you can customize the frame, and background according to the bride's tastes.
Customized Ring Dish by Promise Pottery – $20
This ring dish is my favorite go-to engagement prezzie.  It takes a couple weeks for delivery, but it's simple and sweet.  Plus, it's a great price point.   I personally don't take my ring off for fear of losing it, but this dish is great for other trinkets bedside like chapstick, earrings, or hairbands.
Guess my friends will know what they're getting after saying YES!
xx
-h
P.S. When we moved into our house our fave housewarming presents were this slate cheeseboard and a new return address stamp that we LOVE.