Week 2 of reporting on our Terry's Berries Farm Share haul. Find Week 1 here.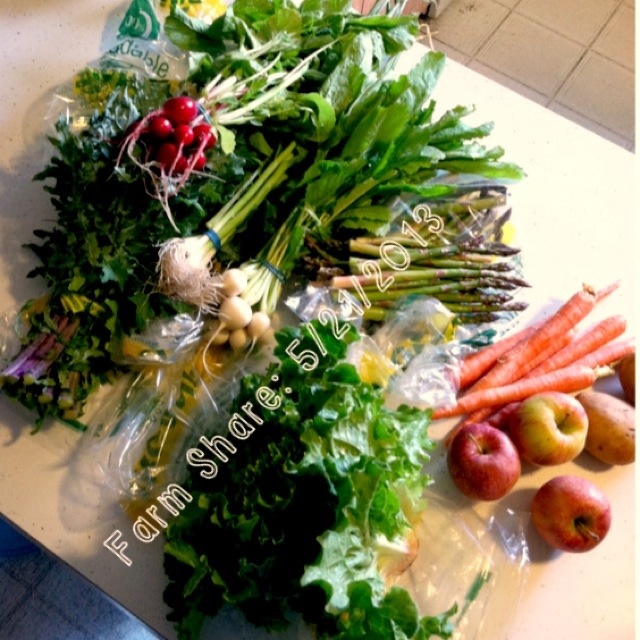 This week's share included: radishes, baby turnips, green garlic, potatoes, apples (the last of the Washington crop until fall), asparagus, lettuce, carrots, and Russian kale.
The lettuce, radishes, and turnips will make great salads for lunch this week paired with an apple a day.  I will probably grill the asparagus and make cowboy potatoes one night using the garlic.  Carrots aren't my favorite, but I grabbed a couple for possible use in muffins for this weekend when we have guests visiting.
Want to find a CSA near you? Check out this site.
xx
-h