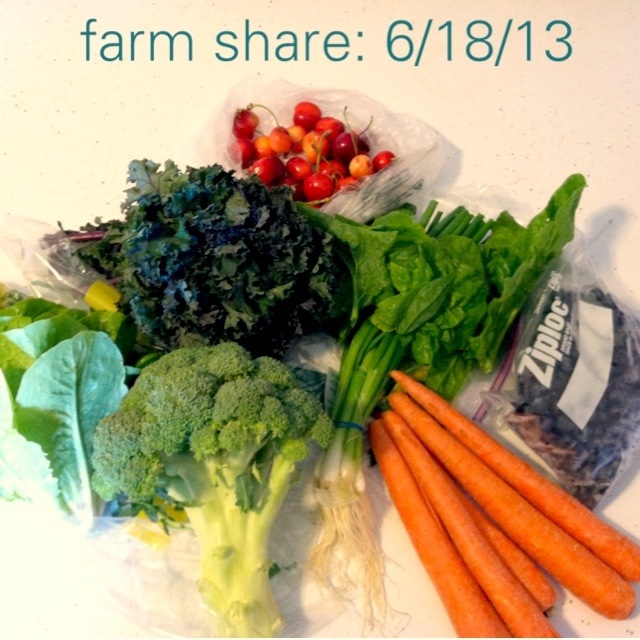 The second week of summer share: broccoli, spinach, scallions (green onions), carrots, kale, lettuce, frozen blueberries and Rainier cherries!
I love Rainier cherries soooo much.  On the menu this week? Lots of salads! My mom is making a chicken caesar romaine situation for a bridal shower we are hosting on Saturday, so she took the scallions.  Speaking of scallions, my friend Allie posted on FB this week that she has to relearn that scallions are not a kind of seafood once a month. I had to LOL, because I do the same thing.
Have you guys seen this Martha Stewart seasonal produce guide? Love. Probably going to have to make that Warm Spinach Salad with Bacon this week with some tweaks of course like adding hard boiled egg and losing the pecans.
Want to learn more about our farm share?
xx
-h