Eeeee! Our brother is getting married to this awesome chick named Erica!  They've been engaged for over a year, and the wedding is fast approaching!  Erica and Nathan run an amazing business together called Two Birds Events, and I know their wedding is going to be so beautiful.  S and I couldn't wait to throw Erica a gorgeous bridal shower in Seattle.  When we started brainstorming venue options, Erica and I were chatting about their registries.  She joked to me that all she wanted was glassybaby's.  I can relate.  They are fantastic.  Mid conversation a light bulb went on and I knew we had to host the shower at the glassybaby studio.  Since the wedding is very nautical themed (complete with custom logo pointing NorthEast for Nathan and Erica!), we incorporated that into the shower.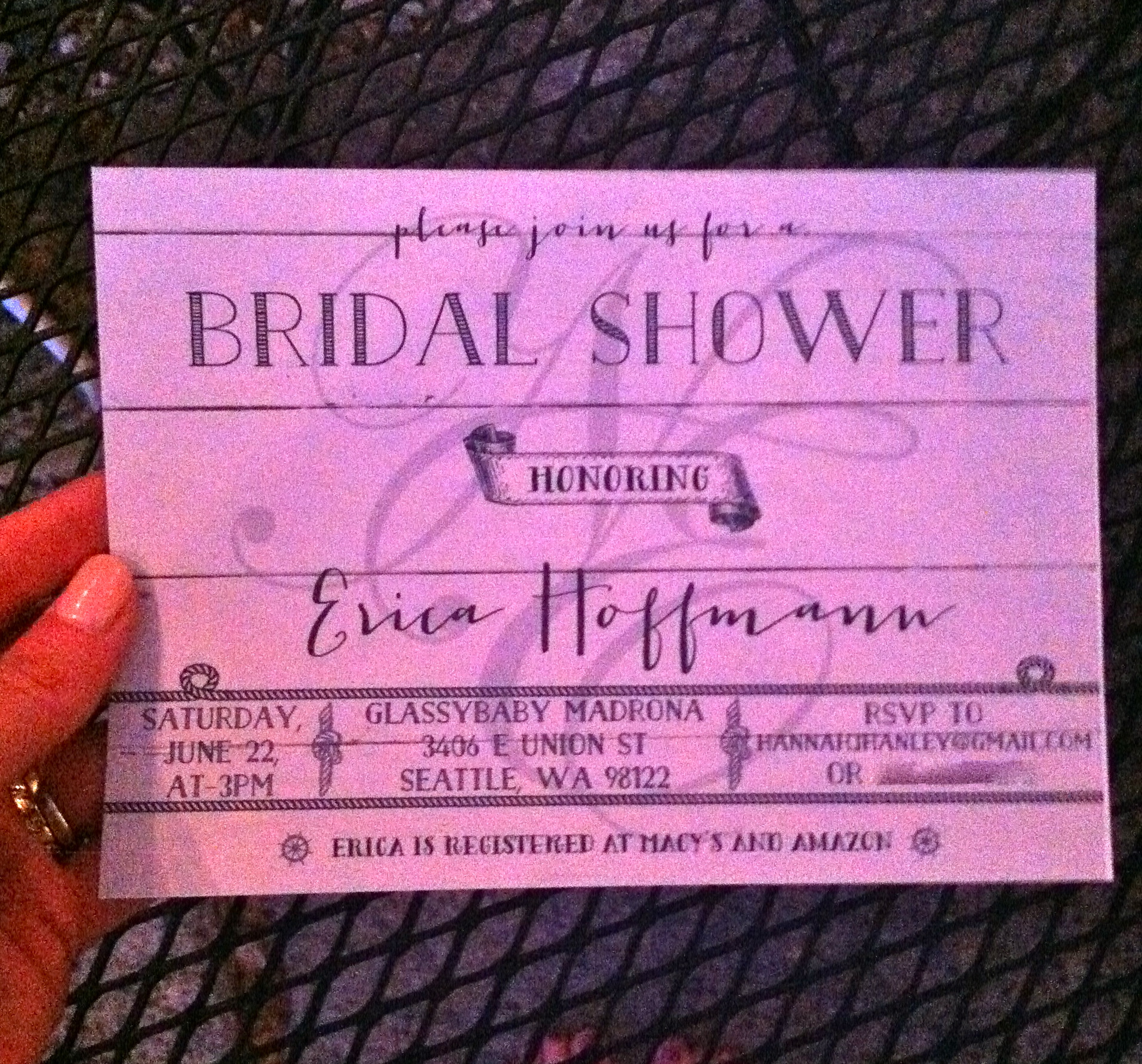 Invitations from Dulce Grace Printables.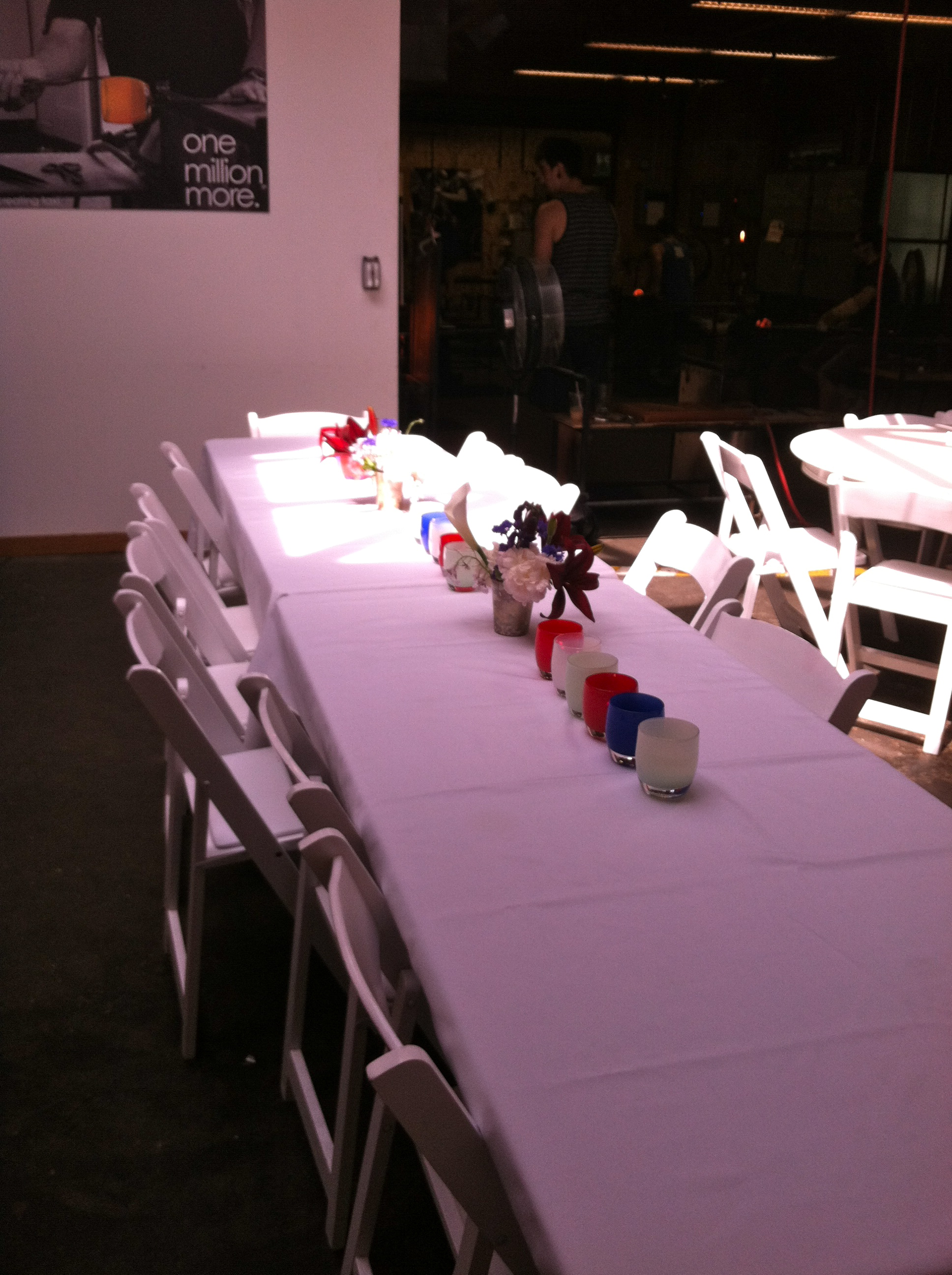 The space is super unique because the glassblowers are hard at work the whole time you are there.  We were so excited to get to pick out as many glassybabies as we wanted to use in the decor.  ("Should we use more?" "Uh, yes!")  We picked neutral whites with pops of blue and red. Vases of flowers via Pike Place.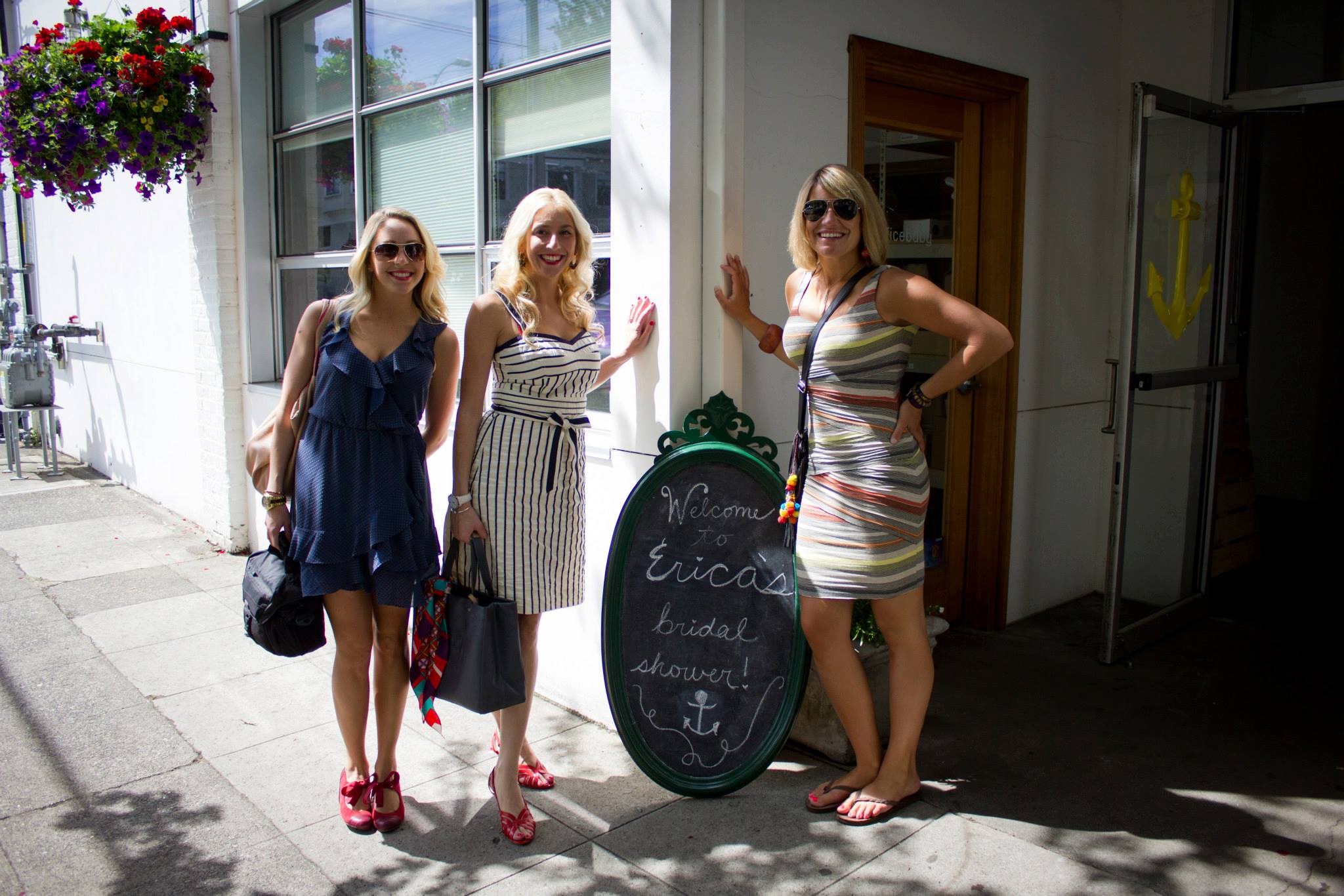 Maid of honor, bride, and bridesmaid Jenny arriving!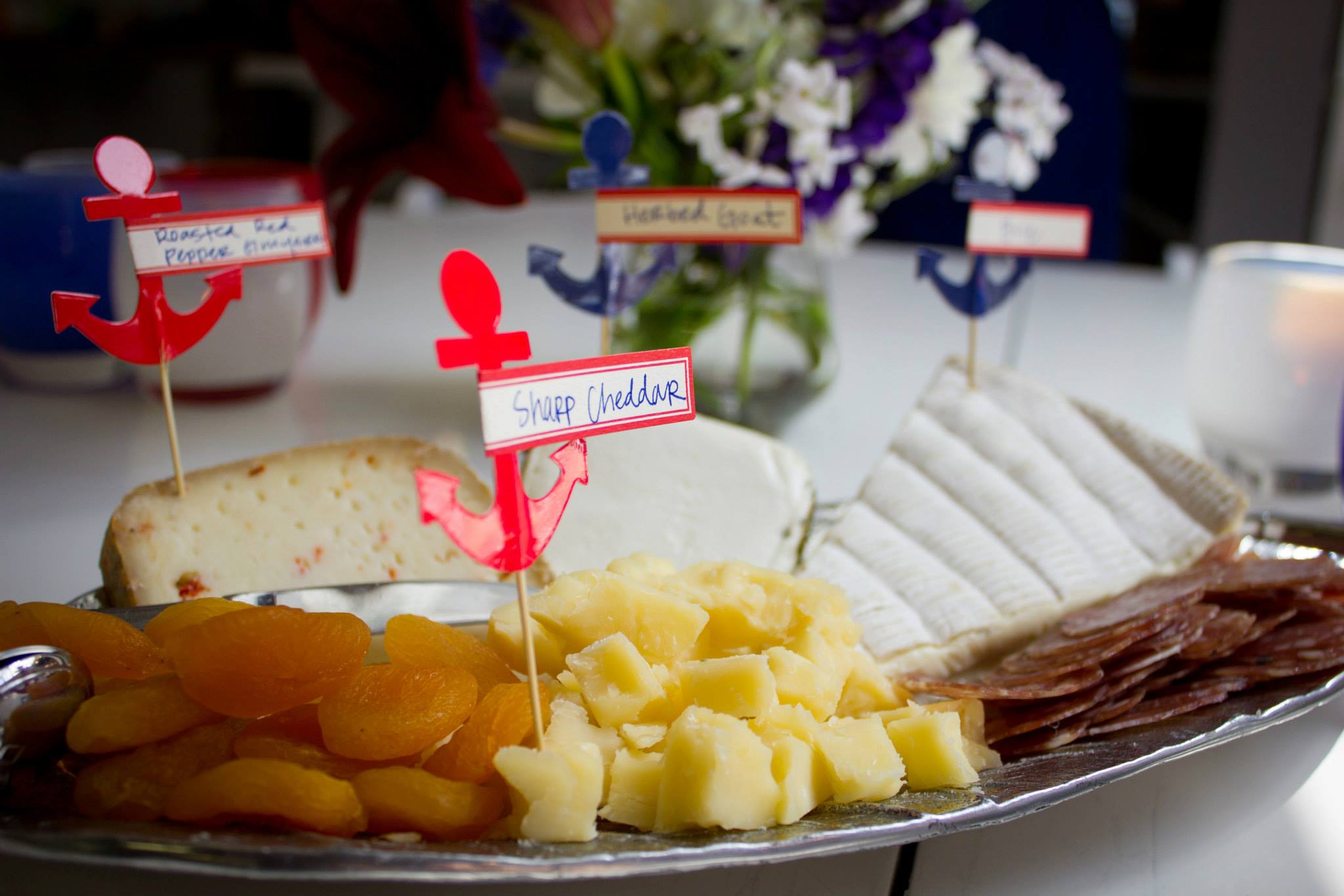 Erica is pretty much famous for her cheese plates, so we stocked up at one of our fave cheese shops in the market.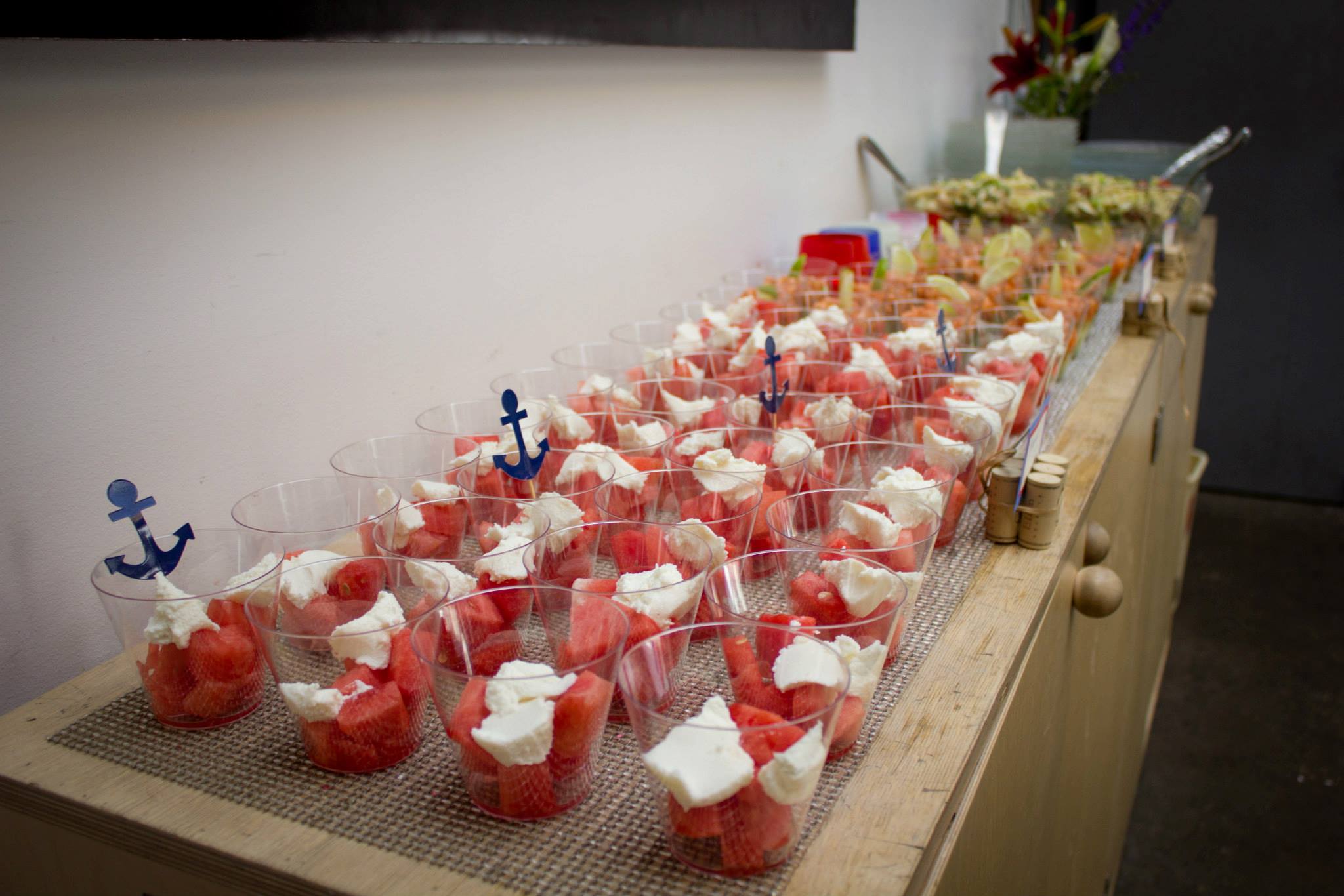 Watermelon ricotta cups, shrimp cocktails, and chicken caesar pasta salad.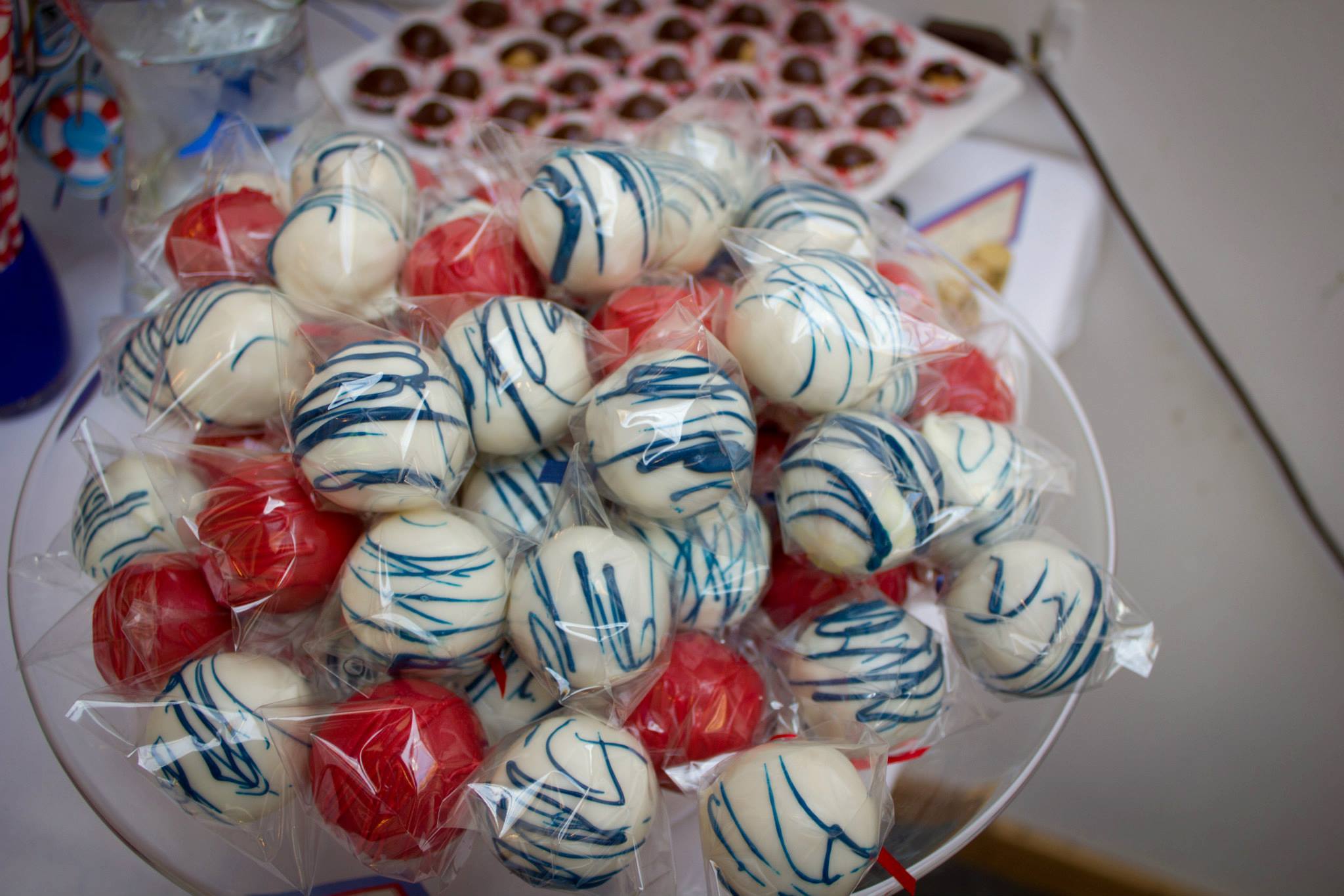 My mom's friend Laurie had the cake pops done by a friend of hers – they were SO delicious!
(Let me know if you want her contact info.)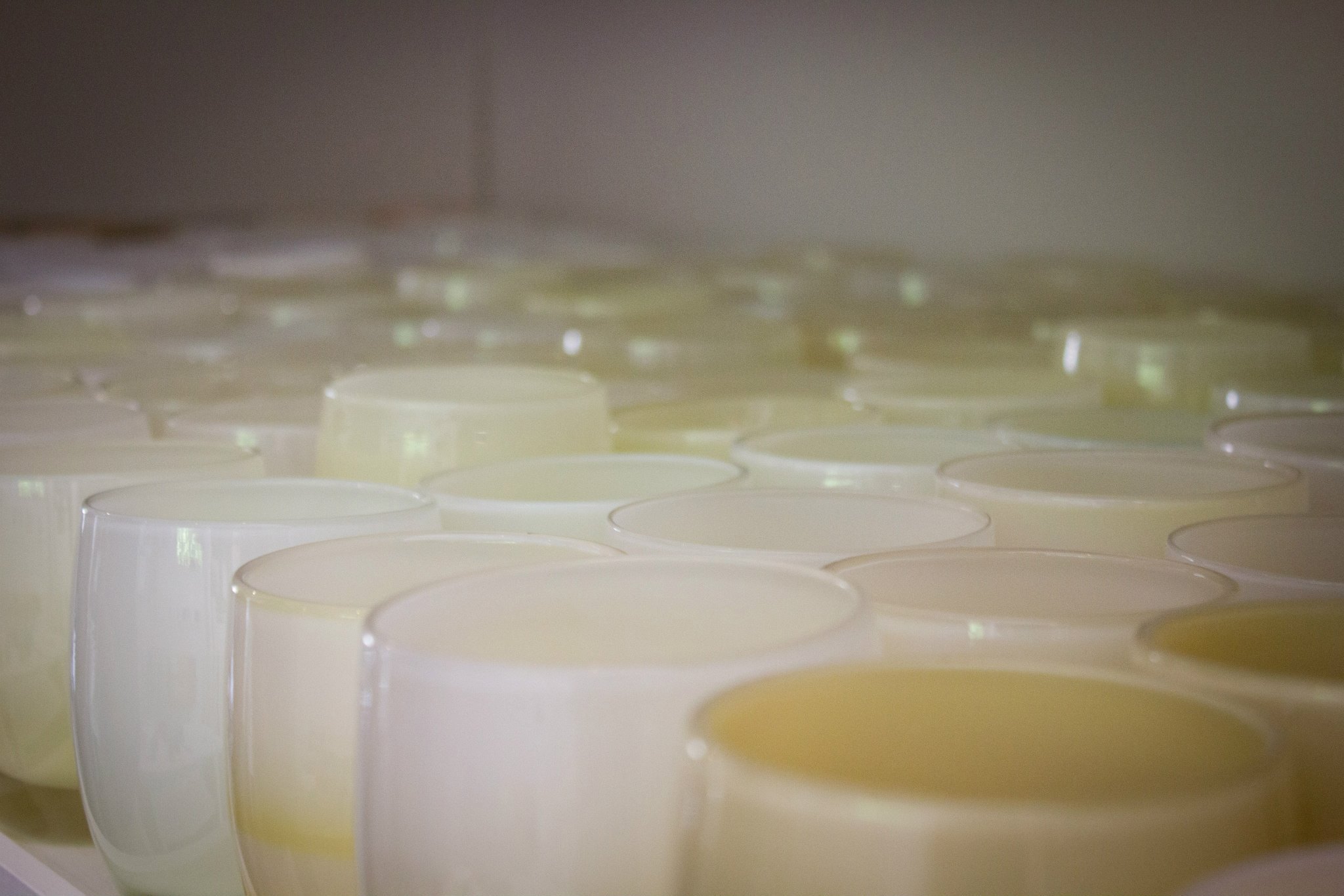 Throughout everyone casually shopped and picked out presents for Erica and (mostly) to take home.  Each glassybaby is unique because they are handblown so two of the same color could look different when they are lit.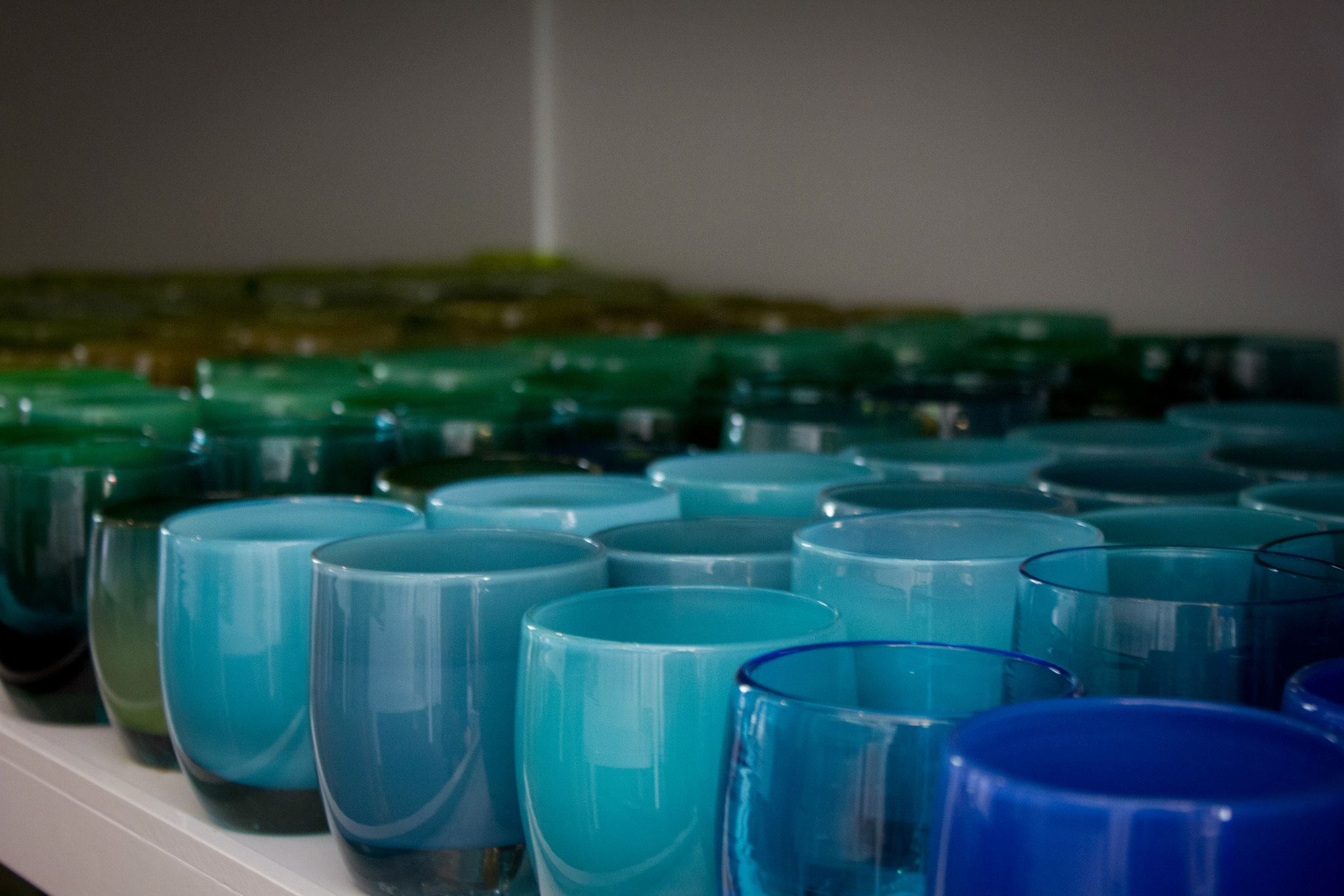 glassybabies!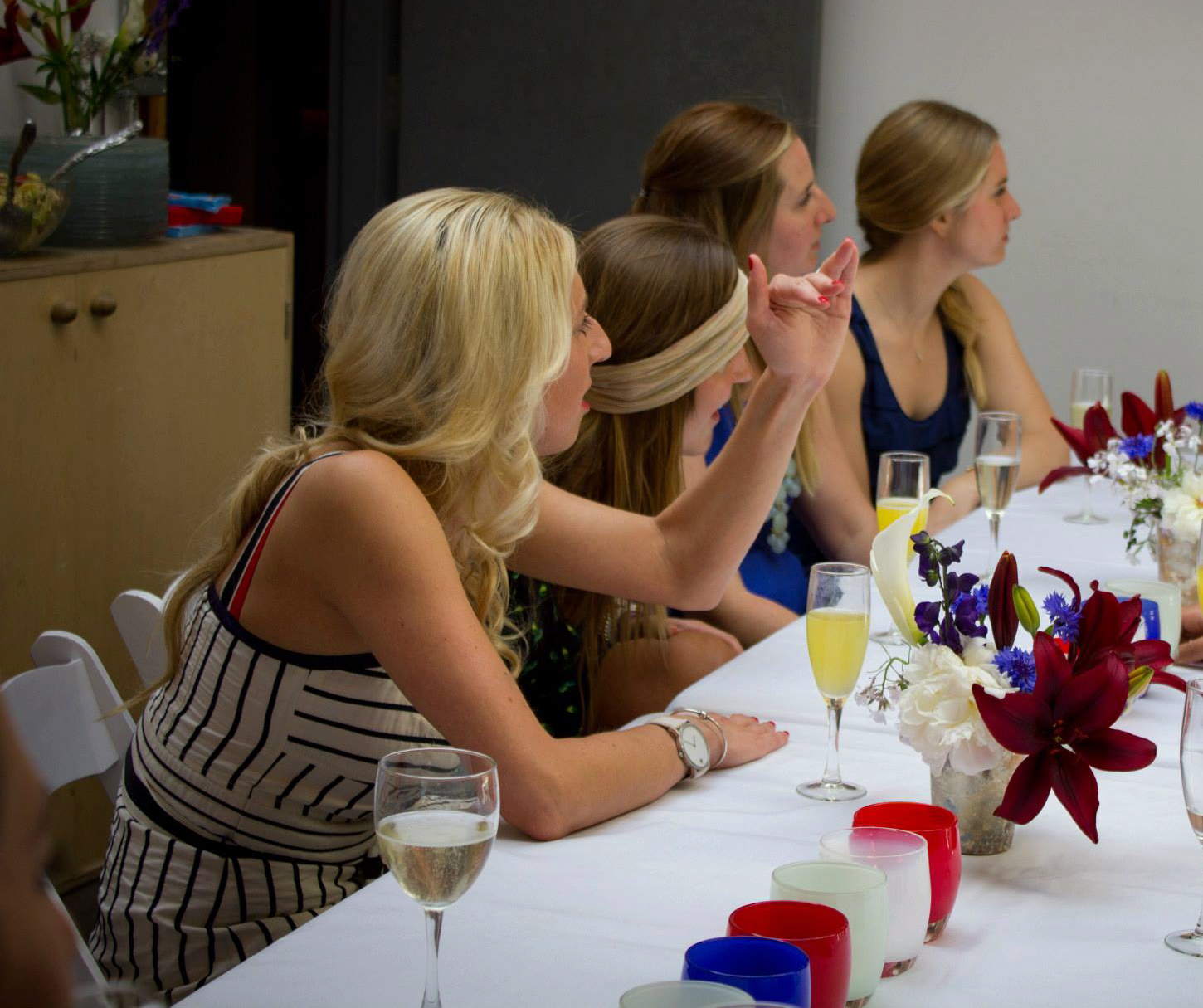 Pretty hilarious, when we all got dressed in the morning we must have had nautical on our minds because pretty much everyone showed up wearing blue, red, and white colors!
2 months until the wedding!!!!
xx
– h& s