Thought I would share some of my current obsessions.  Life is good right now, am I right though?!  Summa' summa' time is officially here and it is hot.  PLUS – my birthday/my favorite holiday is next week and we're heading to the family cabin for some lake time.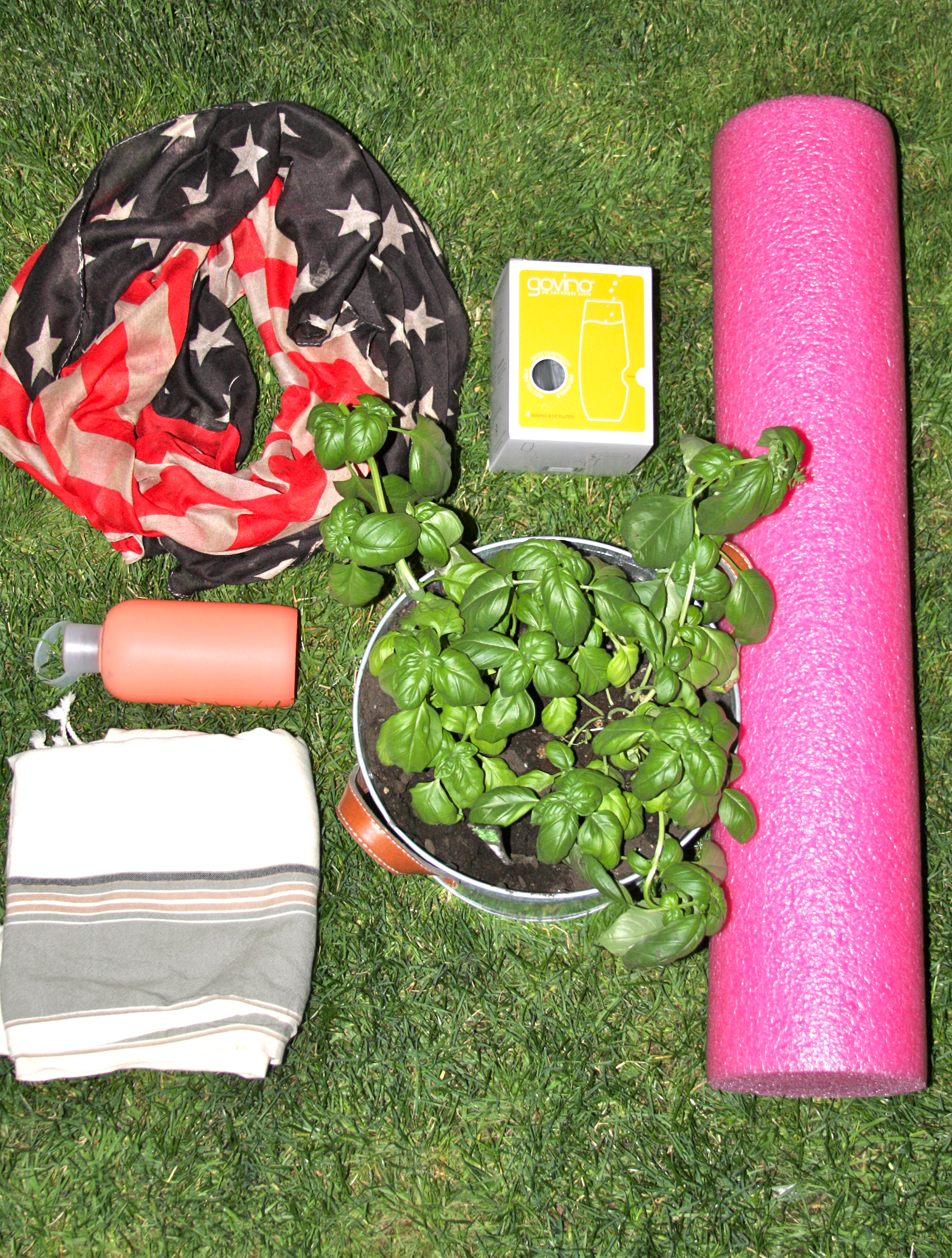 Flag Scarf/ Govino Champagne Glasses/ Foam Roller/ Basil Plants raised from seed/ Kikoys from Kenya/ BKR Water Bottle
Have a wonderful (short) week!
xx
-h
P.S. Here's the real photo of my current faves.