I can never understand why people don't love birthdays.  They mean presents, sweets, and excuses to party.
Last night I baked cupcakes for my hubby's birthday (even though he dislikes sweets) and mixed up some homemade buttercream frosting, and then I had a sufficient sugarbuzz for the rest of the night.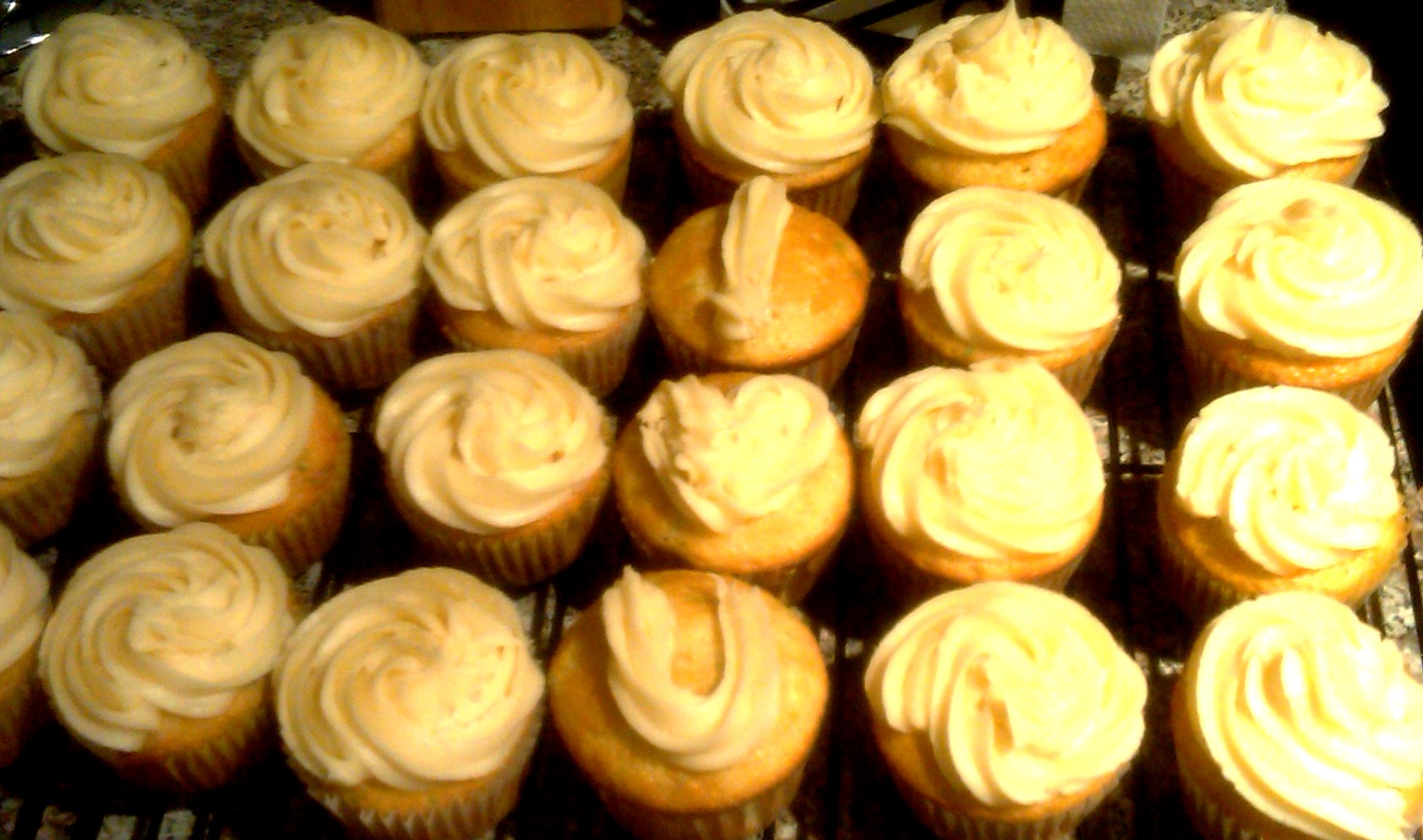 Easy buttercream:
Ingredients:
– Powdered sugar
– Butter
– Vanilla
– Heavy whipping cream
Mix 3 cups powder sugar with 1 cup softened butter using an electric mixer on low for 1 minute then on medium for 2 minutes.
Add 1 teaspoon vanilla and 1-2 tablespoons of heavy whipping cream, mix on medium until sufficient texture for spreading.
Add more cream if needed for spreadabililty.
YUM YUM WONDERFUL!
-h