My future sis-in-law has been searching for daybeds for their new house.  I think she found what she's looking for but, here are a couple awesome ones still out there (in the Seattle area).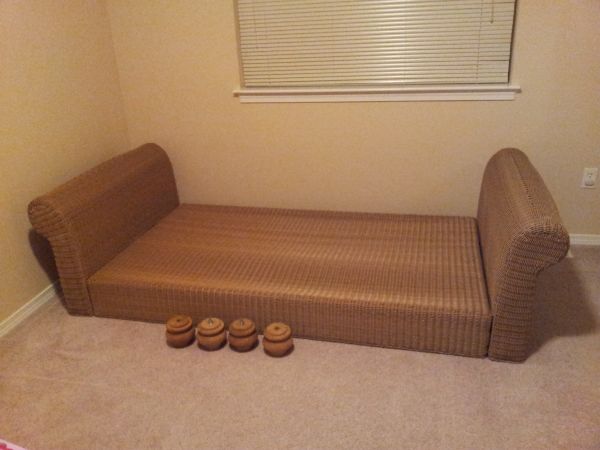 Listed for $100 – Restoration Hardware Ratan Style
Would be a great seating area divider in a long living room or perfect for a guest room/office.
Crate and Barrel $600
Pillows can be switched to the ends or the back so works as a couch or daybed. $600 is a little high, I would email initially with a low offer and see if they will come down if they don't get rid of it in a week or so.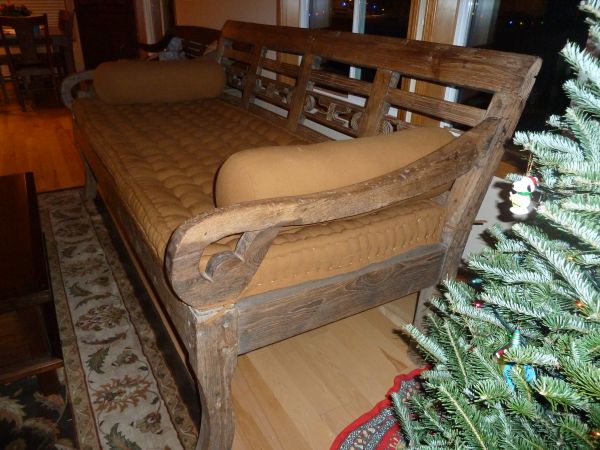 Solid Teak Daybed from Indonesia – $650
They probably won't come down on the price on this one but it looks like there is a Christmas Tree in the pic and it's February so they've probably been trying to sell it for awhile.  With some bright pillows this could look very exotic-chic.
Mahogany Couch – $500
Okay – not really a daybed, but still pretty cool.
Looking for a unique piece for your house? I'm happy to cruise CL for some finds.
xx
-h