R and I lived in Park City for 2 years, but worked there for a total of 5.  I often get asked for my recommendations for the area, so I thought I would share my favorite picks for food, drinks, and otherwise.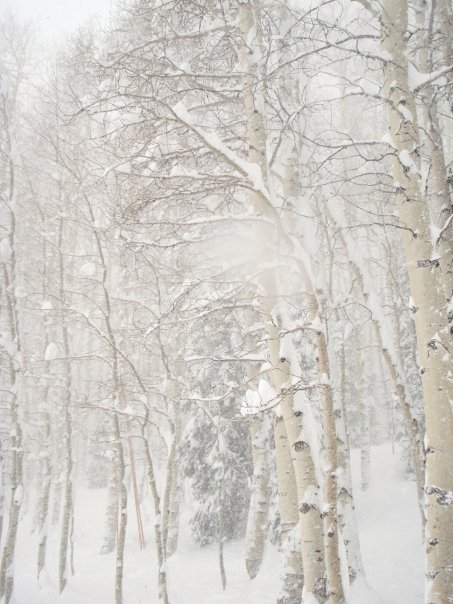 There are 3 places to ski in Park City during the winter, Park City Mountain Resort (PCMR as the locals call it), Deer Valley and Canyons Resort (my former stomping grounds).  Each is unique in their own way, and I like them all for different reasons.  My absolute favorite is Canyons – it's varied in terrain, easy to get away from the crowds and there literally is never a lift line once you get to the outer skirts of the area.  The resort is a lot different from when I worked there due to major expansion, re-branding, and re-structuring of the base area.  The ski terrain remains the same though, and you truly can't beat it if you're looking to get some steeps in the morning and shred groomies in the afternoon.  Plus fancy apres at The Farm (where R used to work) is amaze-balls.
My second favorite to ski is Deer Valley.  When we lived in PC, my friend Emily was (still is) the DV PR chick.  We would have the BEST days skiing together, and she was always showing me new terrain.  Plus, I saw a marriage proposal getting off one of the lifts (the girl said yes), which is certainly memorable.  I can NEVER resist a DV cookie, especially when they come straight out of the oven, chocolate chips still gooey.  Pffff, my mouth is watering.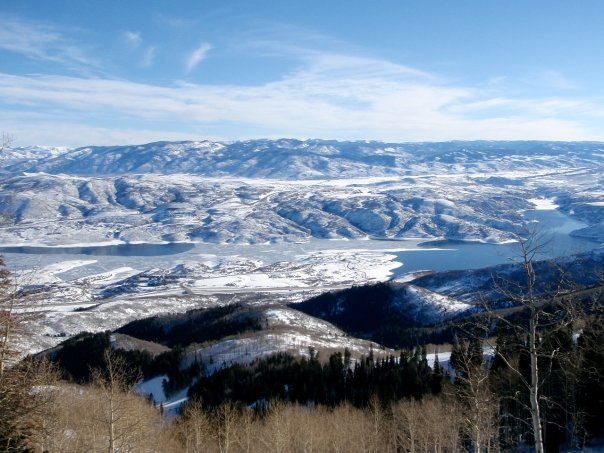 PCMR is probs my least fave to ski, but my most fave to apres.  The base is home to the Pig Pen Saloon, one of my besties, Kim's family owns the place, and I waitressed there for a couple of years.  Also, where I worked during my quarter life crisis post quitting my job at Canyons.  The Pig Pen is home to the famous Pig Burger, which is totes shareable and drinks are reasonably priced.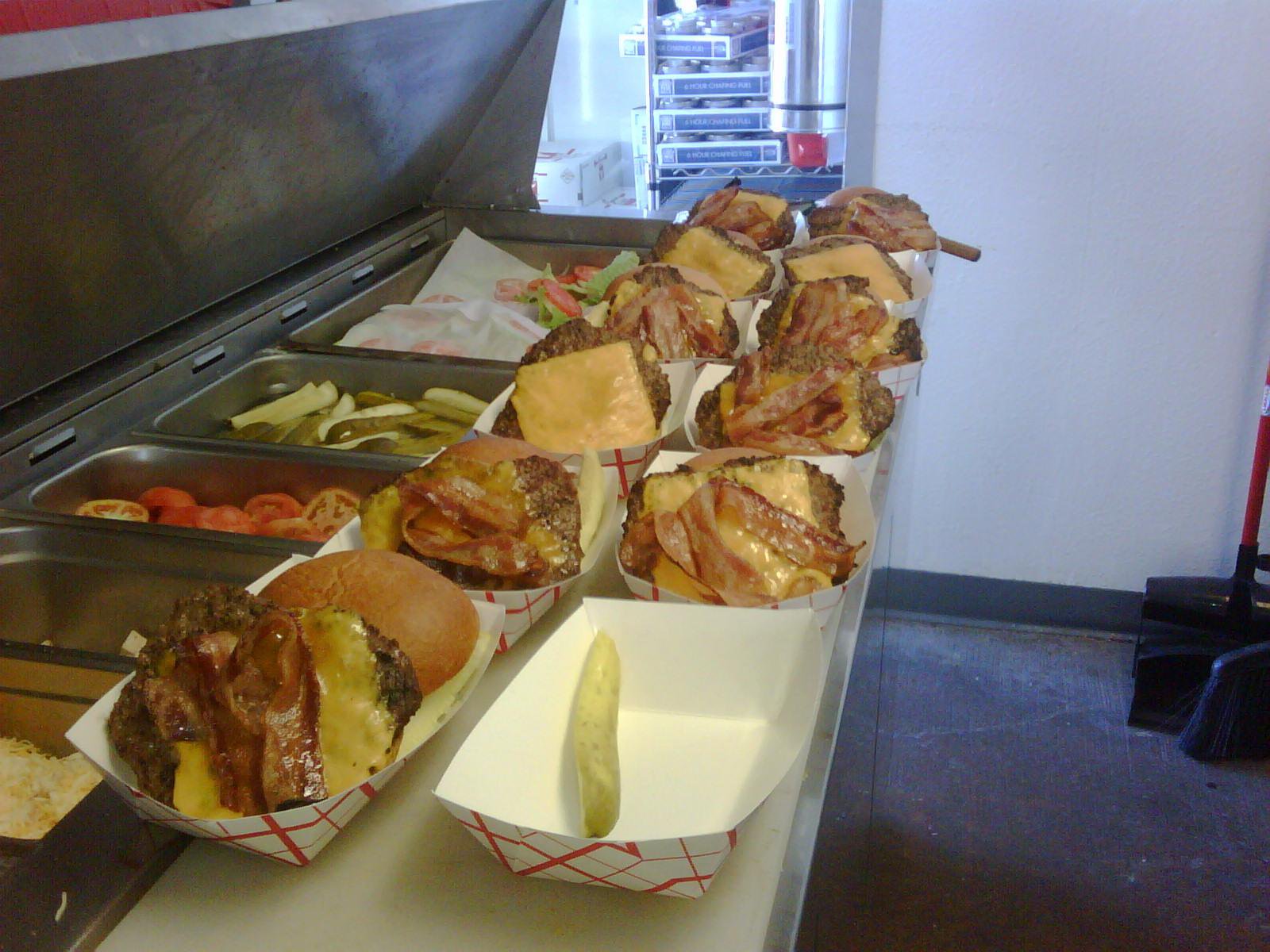 A trip to PC is not complete without an evening on Main Street.  There are unlimited options to eat and during our time in town, R and I made our way through most of them.
Top high end (super high end, like really high end): Talisker on Main, no it is not closed to the public, yes you can eat here.  You will not regret this choice. It's good, like really good.  Innovative in flavors, you will be blown away.  Buuuuut – as if I haven't made it clear enough, expect to spend top dolla'.
Mid-range (still pretty high end): Silver, the menu is constantly changing, but when we were there they had some sort of Hawaiian sweet bread that I can't stop thinking about.  The 2nd floor turns into a full on dance party complete with DJ on weekend nights.  Our friend Shawn is the GM, and he's infinitely knowledgeable about wine and spirits and getting around the Utah drinking laws.
Monday night: Ladies Night at Butcher's.  This is a no joke chocolate cake/cheap dranks situation if you are a chick.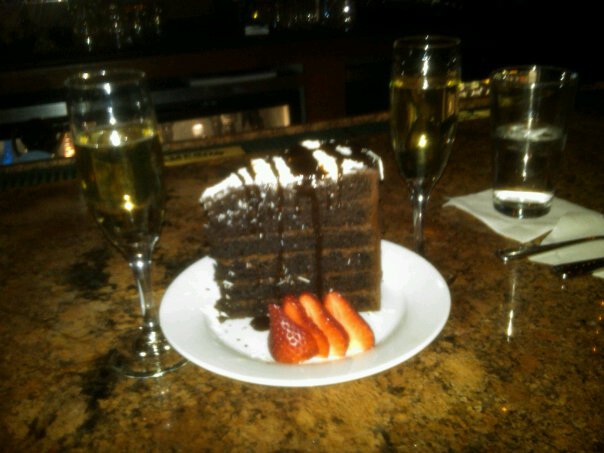 Sushi: What? Sushi in Utah, but it's landlocked?  Okay, whatevs, that's what planes are for, to fly in fresh, delicious fish.  Oishi (address is Main Street but it's tucked behind near the Marriott) is the spot.  We had several rowdy nights there (during the summer, they run 50% off specials for "locals"), it was a frequent spot for us to meet up with friends year-round.
Where can I eat for cheap? Tuesdays at O'Shucks, our fave dive bar.  As far as I know they still do $3 burger night on Tuesdays, it used to be $3 schooner night too, but Utah has ever-changing liquor laws, something about not being able to reduce the price of beer or something…
No Name Saloon – locals and non-locals alike flock here for the buffalo burgers, excellent service, and clean bathrooms.  I can't recommend No Name enough.
Where should I absolutely go while in PC?  High West is home to Utah's first distillery since the prohibition, they crank out good eats, but even better drinks.  I'm partial to the Peach Vodka mixed with soda water.  However, the whiskey is where they shine.  The building is awesome, and they are always willing to give a tour.  Also, it's technically ski-in/ski-out if you are skiing PCMR.
A couple of don't miss events if you have the chance during the winter:
World-Cup moguls and aerials at Deer Valley, even better if you can get on the VIP list where the wine flows like….well wine, and the food is SO delicious.
Pond Skimming/Spring Gruv at Canyons – no question, the event that announces spring in Utah.  Everyone dresses in costumes, the mood is fantastic, and there's a free concert at the base afterwords.  The pond skimming part is 100 people dressed in costumes trying to make it across a 100 ft pond dug into the snow and filled with snow making water, yeah it's usually about 40 degree water tops.  It's hilarious and an overall giant party.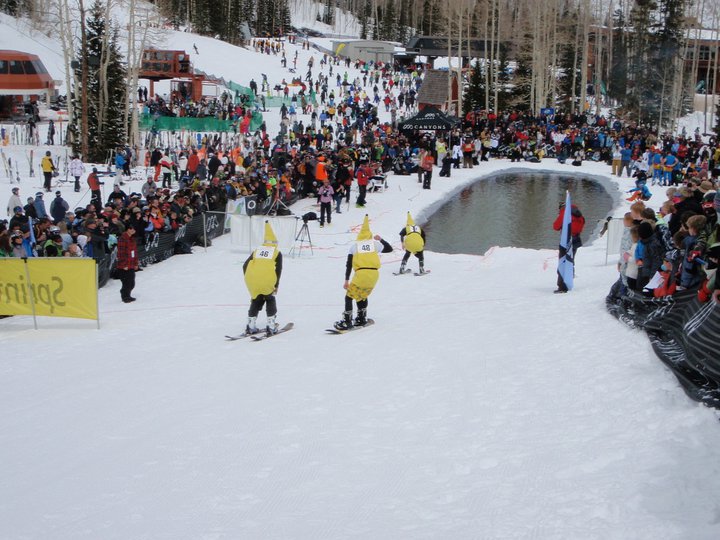 Always grab a local paper (The Park Record) because there are coupons inside for restaurants and weekly happenings for the area.
PC is certainly a unique town, and much different then any other ski town in its sheer accessibility to a major airport.  Our friends and the locals in general live in the area because of the lifestyle.  There is an overall commitment to health, happiness, and the environment.  Often times I would be driving from my office to the resort and see the trails full of cross country skiers during the winter and bikers during the summer, wondering if these people ever worked.  R and I certainly miss living there and miss our friends even more.
Enjoy!
xx
-h