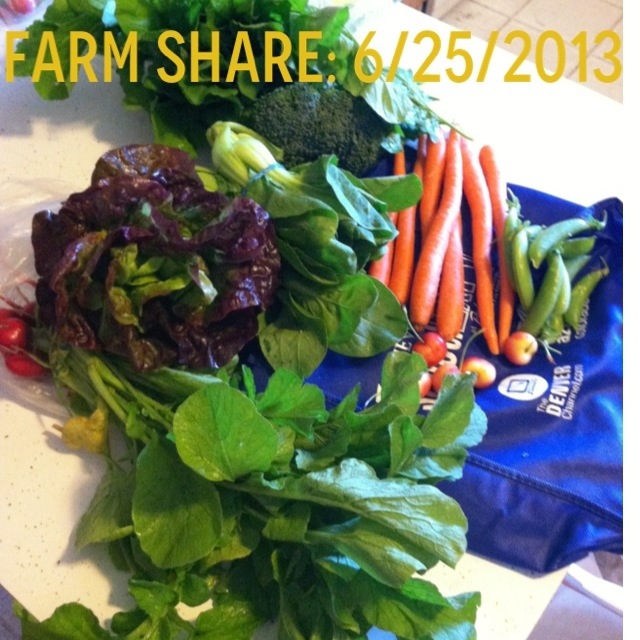 Oh yeah baby, it's summer farm share time.  This week's haul included: baby bok choy, Rainier cherries, radishes, lettuce, spinach, broccoli, carrots, snap peas, and arugula.
I have to be honest, I'm not feeling super inspired for what to cook right now.  Summer meals usually mean simplicity for me – veggies sauteed and lots of grilling.  It's easier to go raw then turn the stove on when you're trying to take advantage of every last bit of light.  Right now, dusk doesn't hit until about 10:00, it's nice to be able to finish dinner and still have some time to walk over to froyo.  That being said, I love an arugula, watermelon, feta salad.  I usually just mix whatever I have together with a bit of balsamic vinaigrette, but here's a tasty looking option.
What are you cooking with all the lovely summer ingredients that are currently available?
xx
-h
P.S. Learn more about our Terry's Berries Farm Share here.