Last weekend, we hosted a slider-off at our house.  Four recipes, four completely different sliders.  We had a blast and everyone took it pretty seriously, which meant there was a lot of smack talking. My dad, Sarah, my cousin Chas, and I all cooked.
My dad made smoked pork with tomato/apple aioli.
Sarah made mac & cheese with tomato/bacon jam.
Chas didn't think the competition was as serious as everyone else did so he brought jalapeno/cheddar beef burgers with bbq sauce.
And I made a take on a gyro with lamb, tzatziki, and tomato.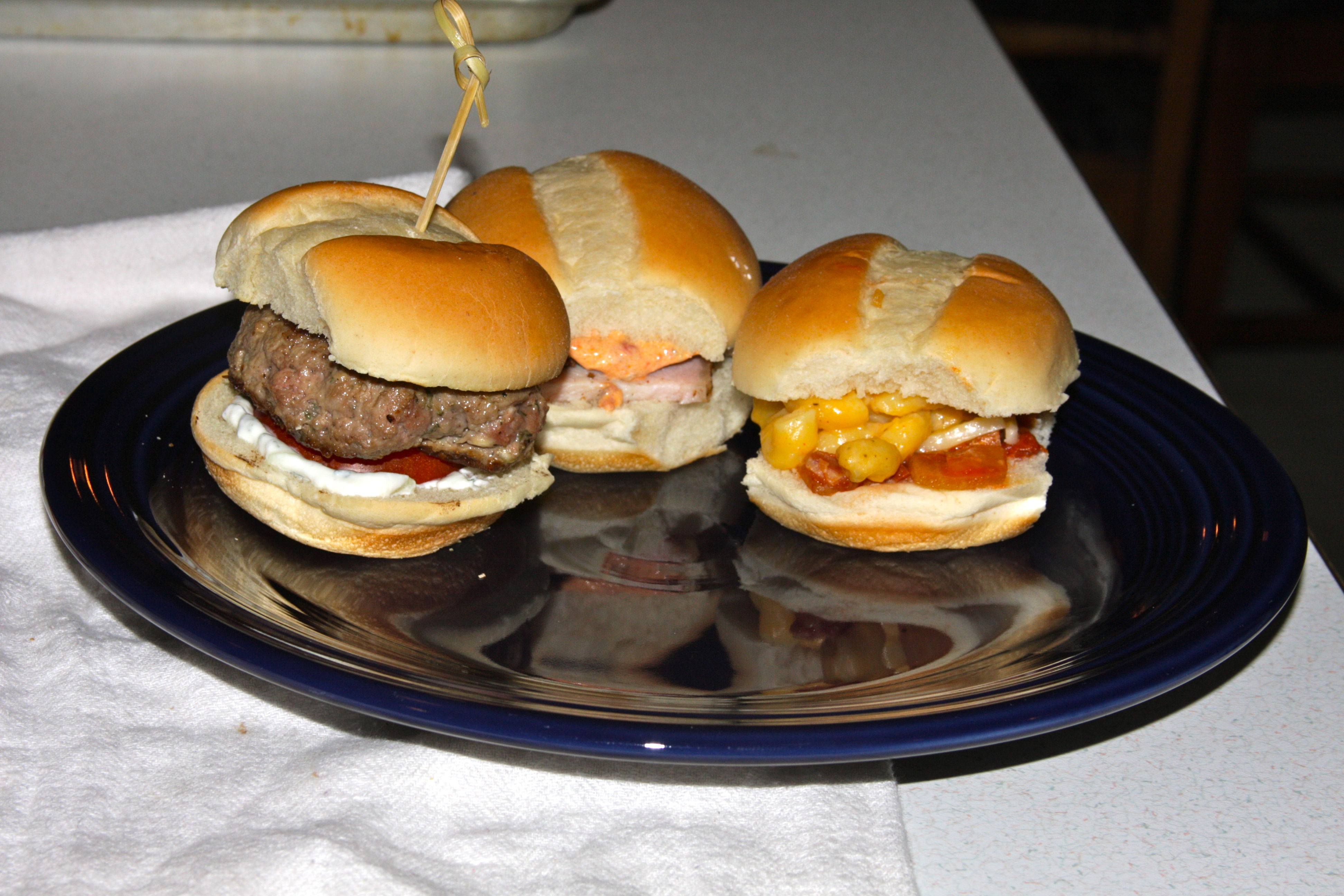 Lamb sliders:
– 2 lbs ground lamb
– 2 tablespoons minced fresh mint
– 2 tablespoons minced fresh oregano
– 2 tablespoons minced fresh thyme
– 1/4 cup crumbled feta
– 1 egg
– salt and pepper
Mix together and put in the fridge for at least 20 mins so the flavors can meld.  To cook put a splash of oil in a heavy bottom skillet and make 2 ish oz patties. Fry 2-3 minutes each side until cooked to desired doneness.
Serve on a slider bun with tzatziki:
– Grate cucumber and sprinkle with salt (this will bring out moisture)
– 2-3 tablespoons minced fresh dill
– 1/2 cup sour cream
– 3/4 cup plain greek yogurt
– 1 glove minced garlic
– splash of lemon juice
Using a cheese cloth squeeze all the liquid out of the cucumber and mix with the other ingredients until blended.  Keep in fridge and let flavors meld.
Serve the burger on slider bun with a dallop of tzatziki and slice of tomato.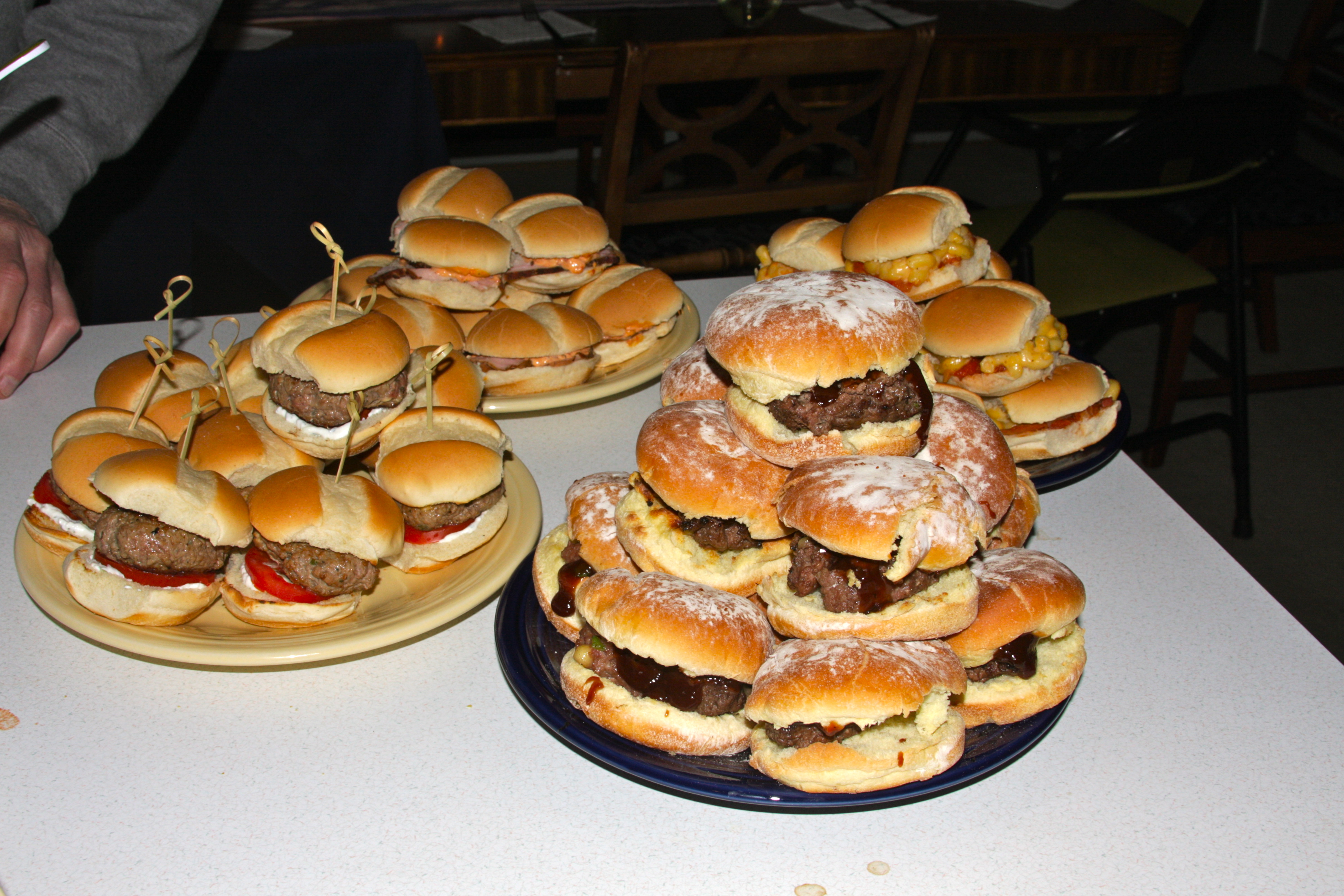 Have a great weekend!
xx
-h